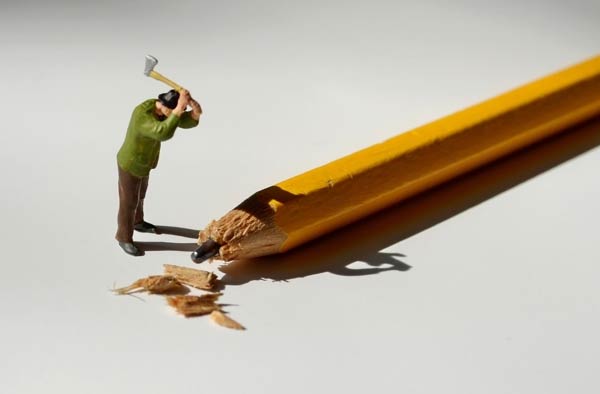 German photographer Bettina Guber

explores the macro world of her workplace using tiny figurines with stationary supplies in her series, Office Supplies – Small People. She finds inspiration from ordinary office objects around her desk when she takes a break from work.
The artist transforms a stapler into a death trap and a pile of hole punch scraps into decorations for a couple's wedding day. Everything is documented from a unique perspective so that the combination of large and tiny objects take on entirely new meanings.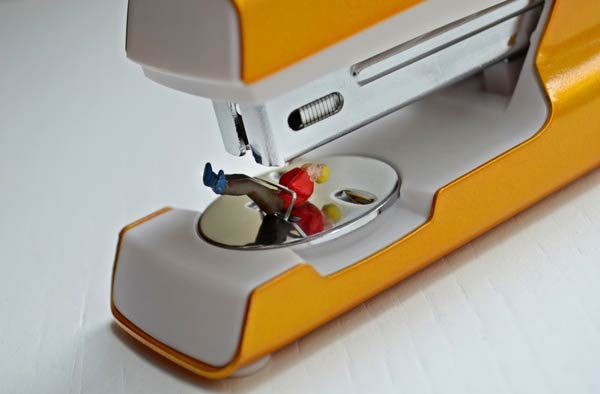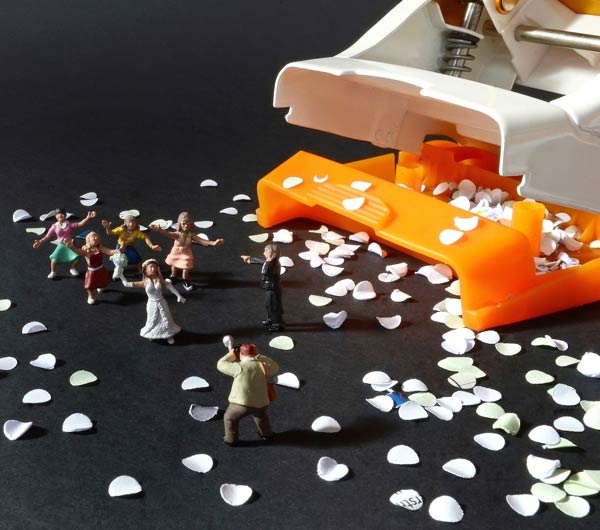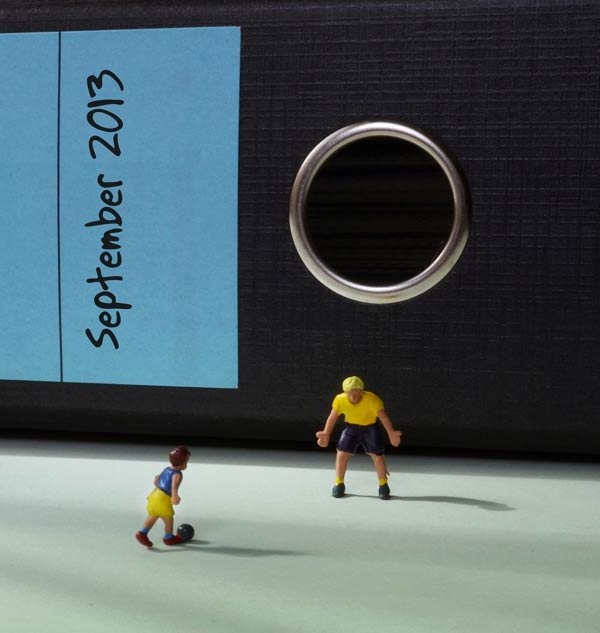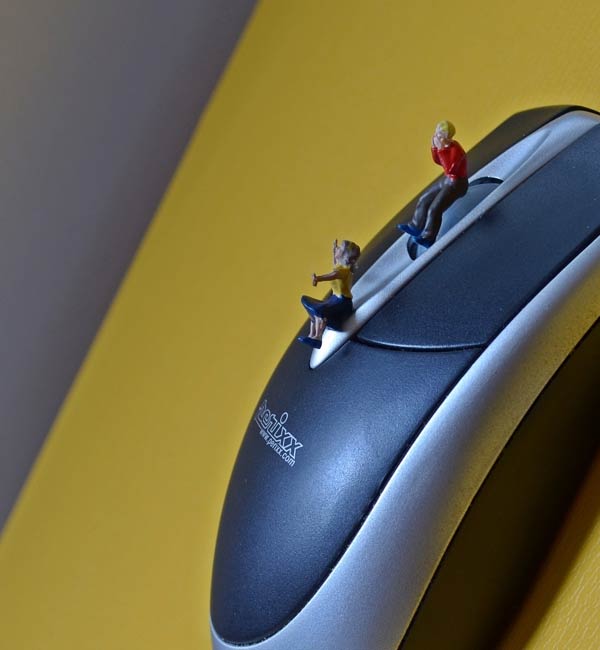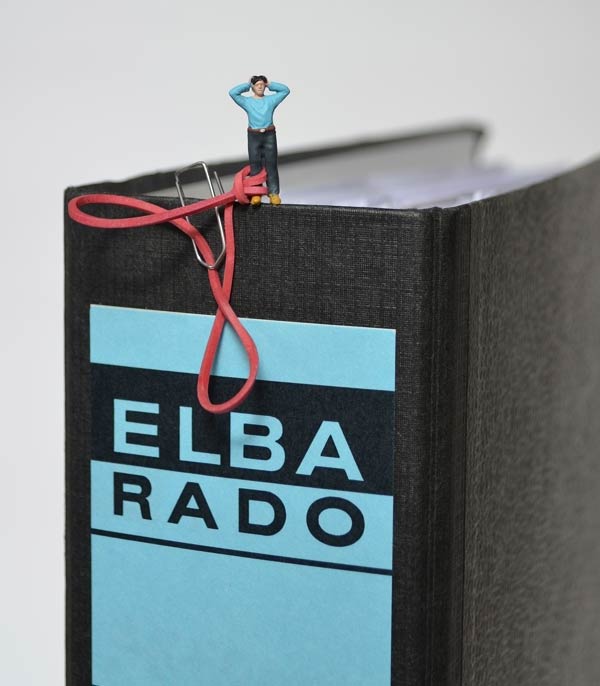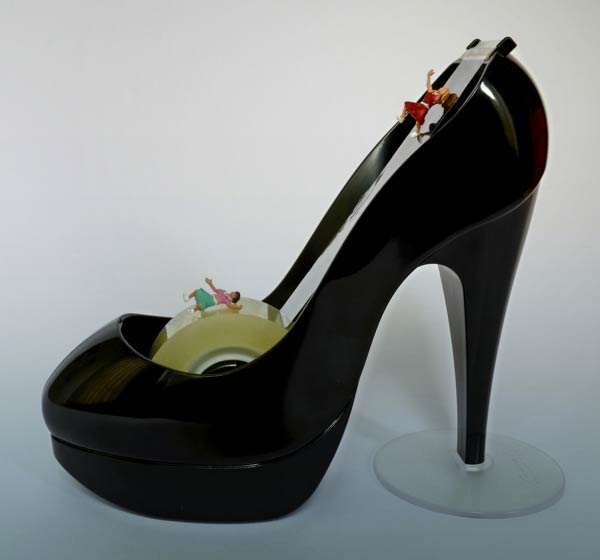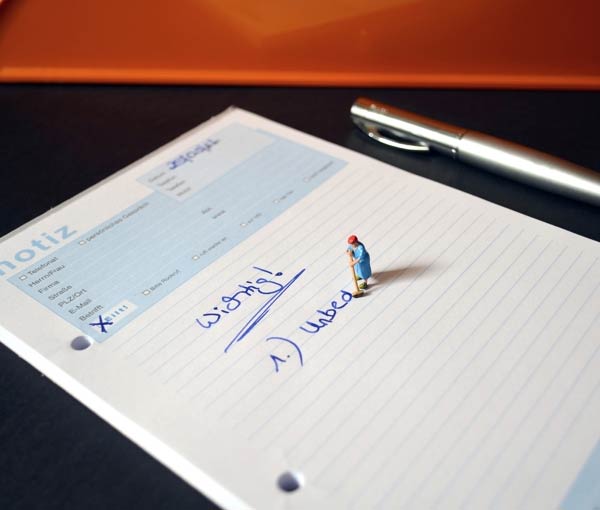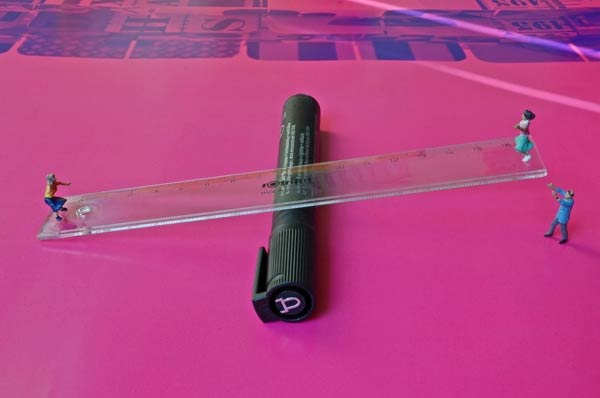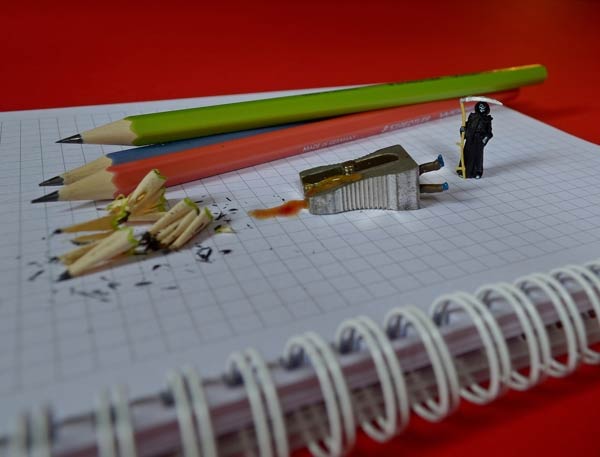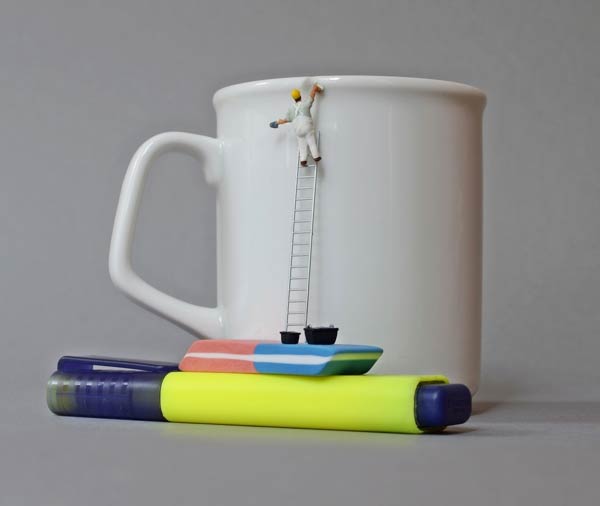 More Stuff For Your Inspiration:
Related posts