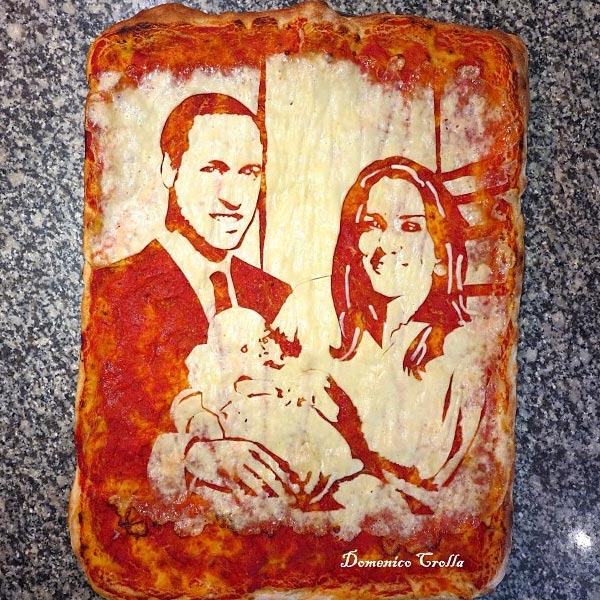 The royal couple finally introduced their bundle of joy to the publish on Tuesday, July 23. Pizza artist Domenico Crolla honoring the little prince with special (edible) recreation of the royals. He created the portrait of Prince William, Kate Middleton along with the royal baby.
He told The Local that he "couldn't resist doing [the Royal family]" and that "it is good for the country, economy, and morale." Don't forget to check out more amazing pizza portraits of Domenico Crolla featured earlier.
More Stuff For Your Inspiration:
Related posts Instagram
Instagram did not return a 200.