This tiny little frog was snapped clinging to a leaf to shelter from the rain in a downpour in Jember, East Java, Indonesia.
Photographer Penkdix Palme, 27, caught the tiny tree frog sheltering from the rain in his neighbour's back garden. The aqua-phobic amphibian clung on to the stem of the green leaf for an impressive 30 minutes as it was lashed by wind and rain.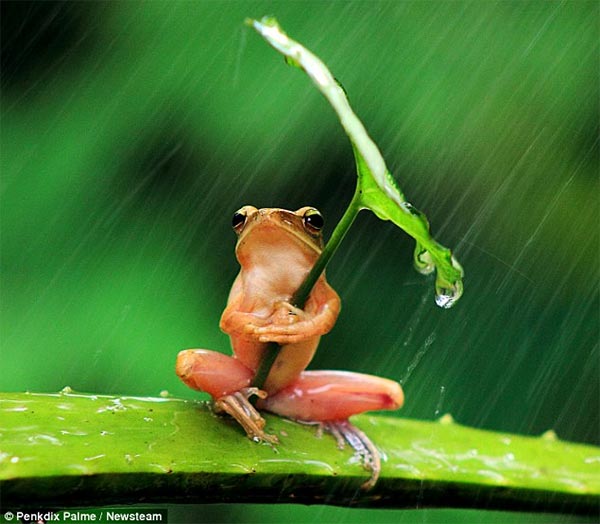 More Stuff For Your Inspiration:
Related posts Instagram
Instagram did not return a 200.