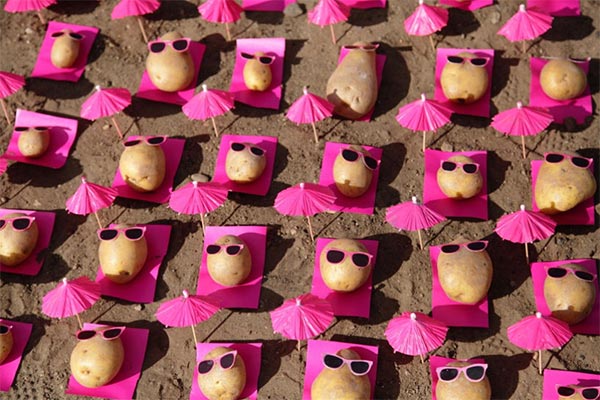 German artist, entertainer and self-described "nonsense maker" Peter Pink has created a series of unusual and hilarious sculptures using sunglasses-wearing potatoes and cucumbers.
The sunglasses-wearing vegetables are positioned throughout various public spaces and venues demanding an audience reaction. He setup the potatoes and cucumbers in situations like they are enjoying weather by sunbathing, protesting outside a McDonalds restaurant and fighting with gourds. (via)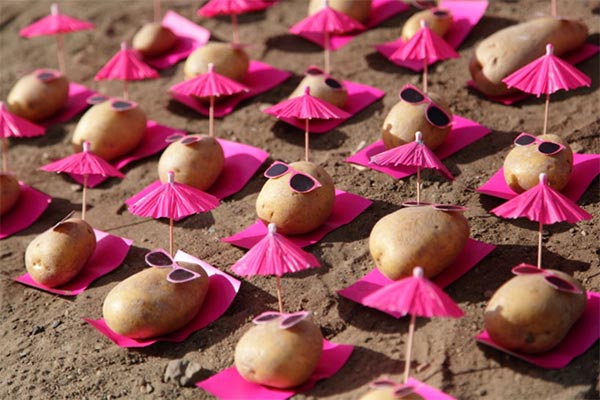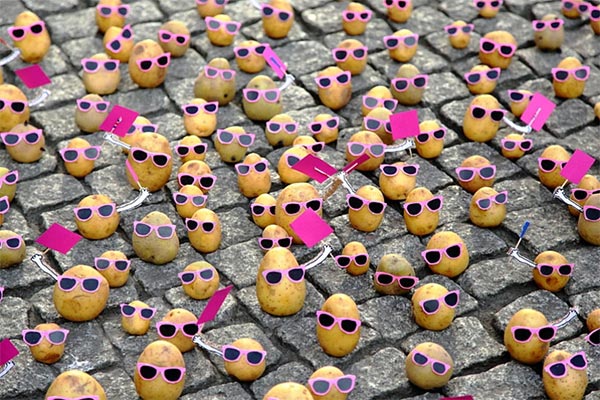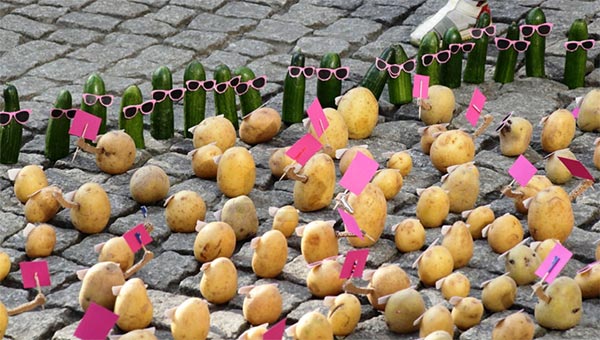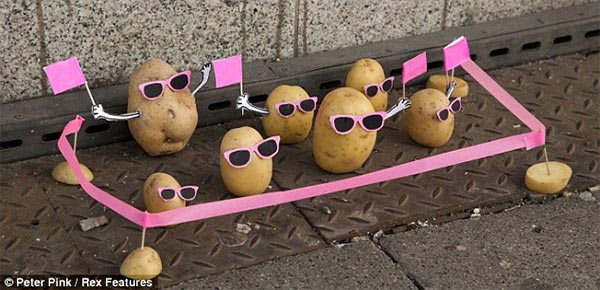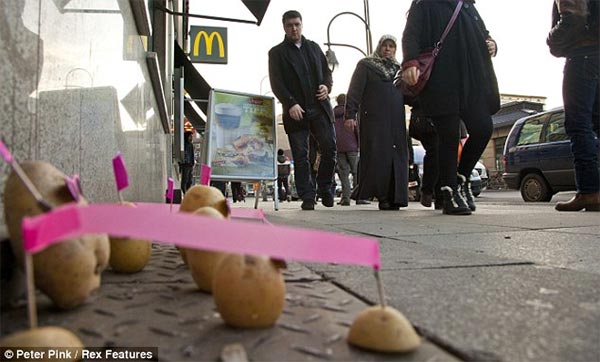 More Stuff For Your Inspiration:
Related posts Instagram
Instagram did not return a 200.