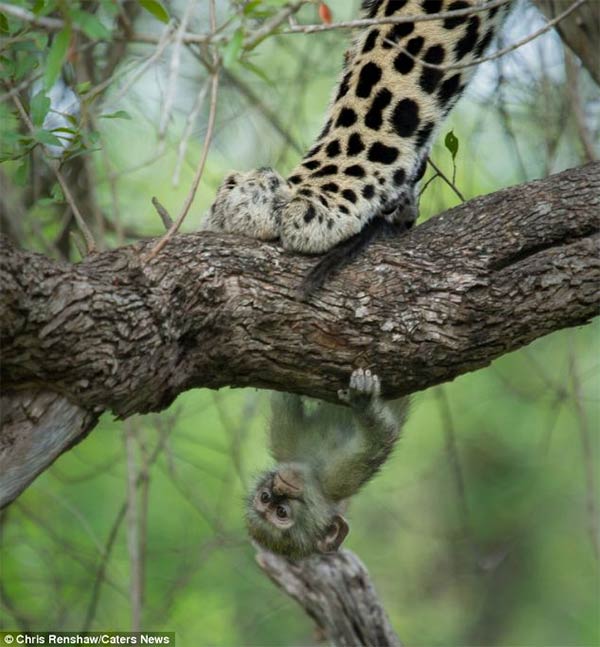 The small mammal was captured giving the deadly predator the run around in woodland in East Africa. The vervet monkey staring straight ahead as it hides out of sight of its natural predator, whose large paws appear to be the same size as its prey's entire body.
But despite its seemingly desperate situation, the monkey appears to have one advantage – with its light grey-colored fur blending into its leafy surroundings. The incredible moment was captured by South African safari photographer, Chris Renshaw.
More Stuff For Your Inspiration:
Related posts Instagram
Instagram did not return a 200.