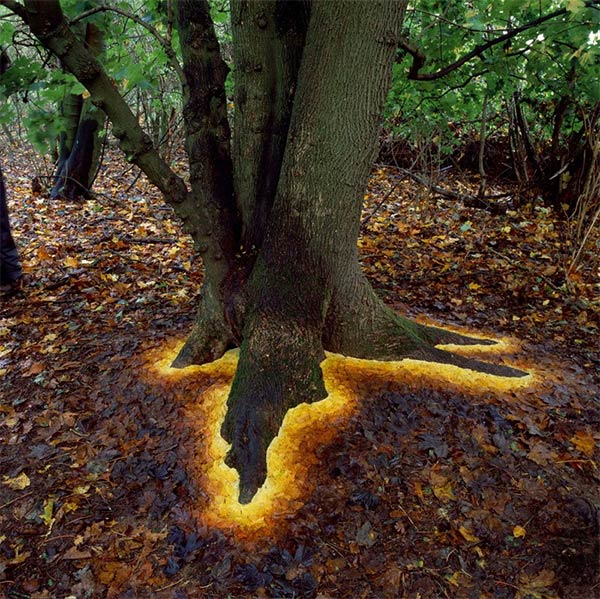 Extraordinary innovative artist Andy Goldsworthy creatively arranged leaves that make the tree look glow. The artwork was created somewhere in the woods of England's Hampshire county.
Both the tree and leaves are Sycamore and the temporary installation – gone physically—lives on in photographic form.

via: Twistedsifter
More Stuff For Your Inspiration:
Related posts Instagram
Instagram did not return a 200.