This beautiful dry stone structure built by Eric Landman with the help of his eldest son Jordan, as well as many other friends and family, to honor the the life of his beloved wife who sadly passed away from cancer.
This dry stone tree wall is situated at Island Lake Conservation Area on Hurontario Street South. While people have been encouraged to plant trees in memory of loved ones at this special memorial park , Eric got special permission to build a dry stone wall in memory of his wife Kerry instead.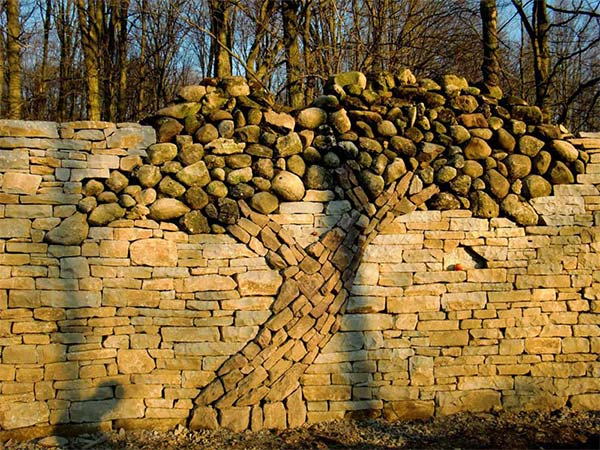 Talking about wife's love we cannot forget how another loving husband also created a heart-shaped meadow in memory of his loving wife.
~ via: twistedsifter
More Stuff For Your Inspiration:
Related posts