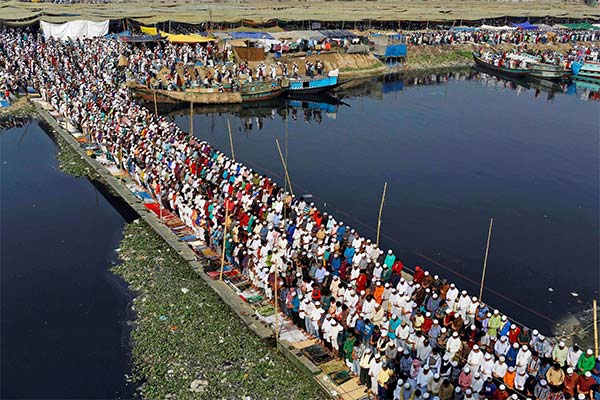 Bishwa Ijtema is an annual Islamic movement congregation held at Tongi, Bangladesh by the river Turag. It is the second largest Muslim congregation in the world after the Hajj. The even focuses on prayers and supplication and does not allow any political discussion. The local police estimated the number of attendees of 2007 ijtema to be 3 million while in 2010 the number of attendees was 5 million.
The Ijtema is non-political, and therefore it draws people of all persuasion. Prayer is held for the spiritual adulation, exaltation and welfare of the Muslims community. This immensely popular program gives the people of Bangladesh an opportunity to interact with Muslims from other countries and is commonly attended by prominent political figures. wikipedia

Despite the large number of devotees living within a confined space, generally there is very few problems of sanitation, cooking, and internal movements. It is believed to be possible because of the minimalist approach adopted by the devotees. Devotees have reduced their own requirements and developed a respect for others' requirements.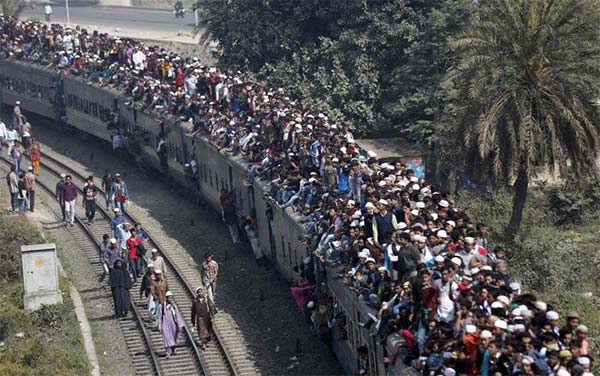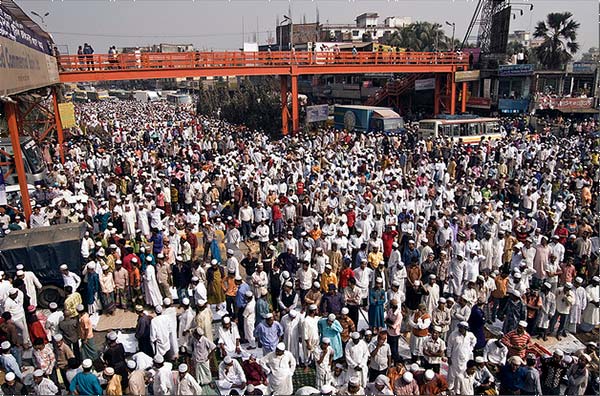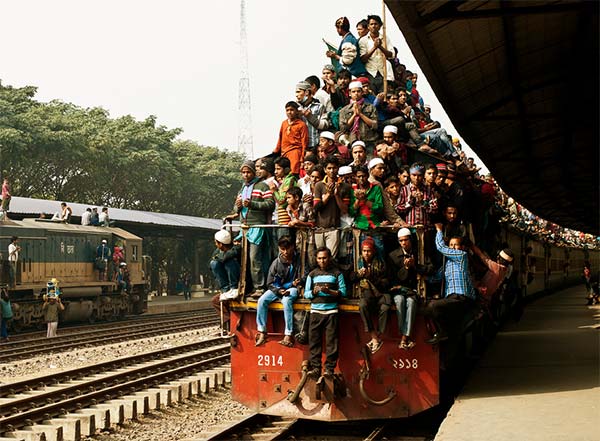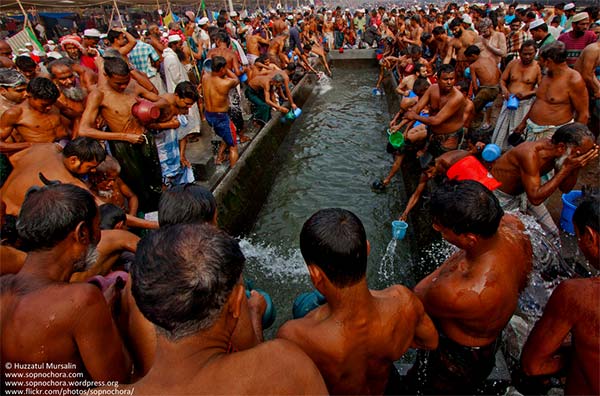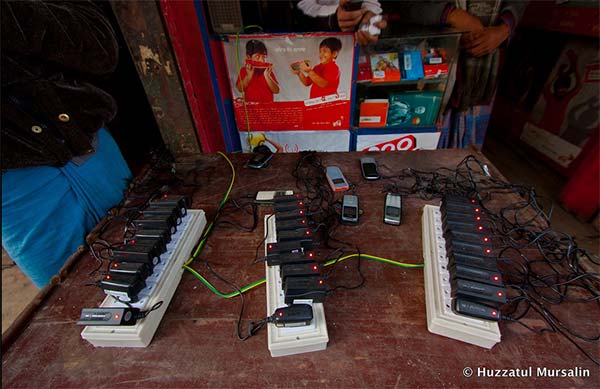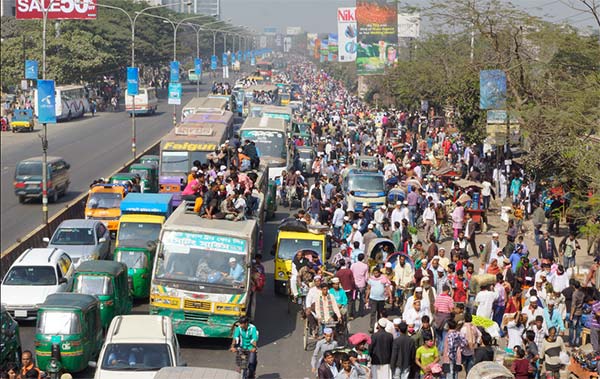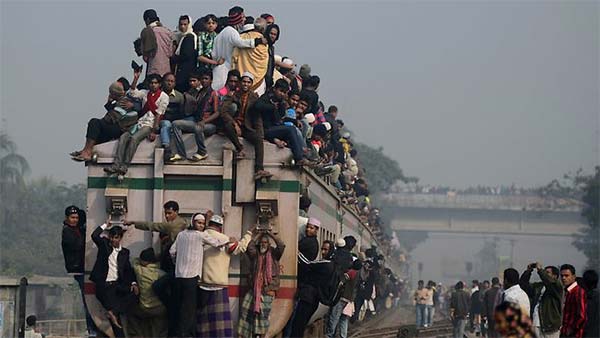 More Stuff For Your Inspiration:
Related posts