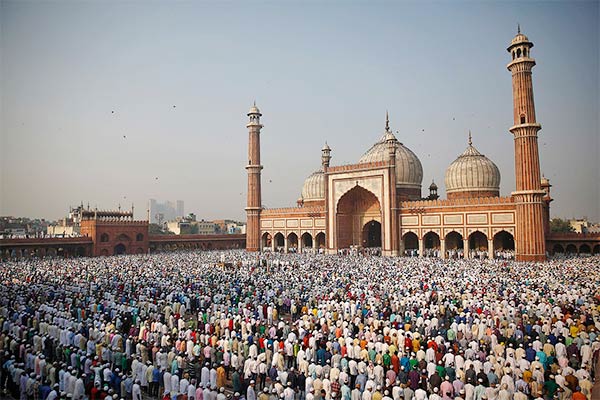 Muslims offer Eid al-Adha prayers at the Jama Masjid (Grand Mosque) in the old quarters of Delhi(Reuters)
Muslims are marking Eid al-Adha, commemorating the willingness of the prophet Ibrahim — or Abraham as he is known in the Bible — to sacrifice his son in accordance with God's will, though in the end God provided him with a sheep to sacrifice instead.
On the first day of Eid al-Adha, Muslims slaughter sheep, cattle and other livestock, and give part of the meat to the poor. Parents often buy new clothes for their children for the holiday.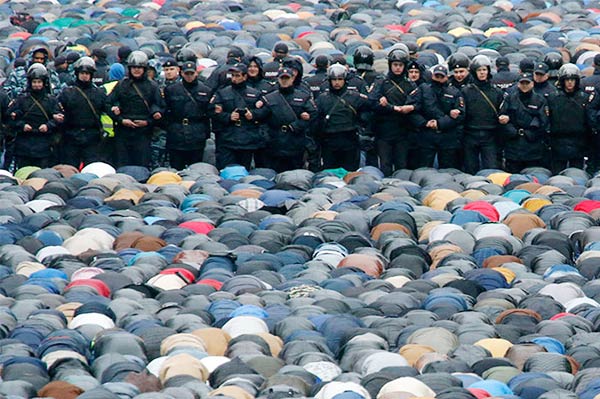 Russian Interior Ministry members stand guard as Muslims attend an Eid al-Adha mass prayer in Moscow(Reuters)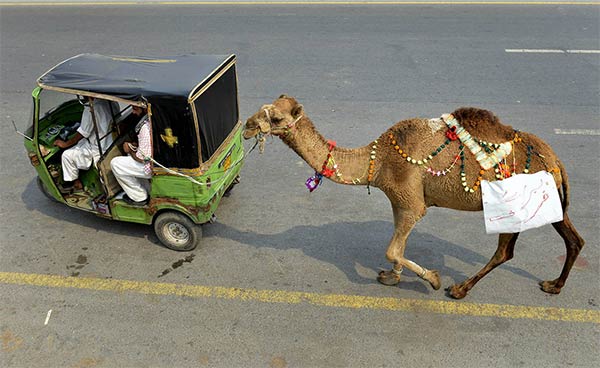 A camel is led behind a three-wheeled motorcycle after it was bought at a market to be sacrificed for Eid al-Adha in Lahore, Pakistan(AFP)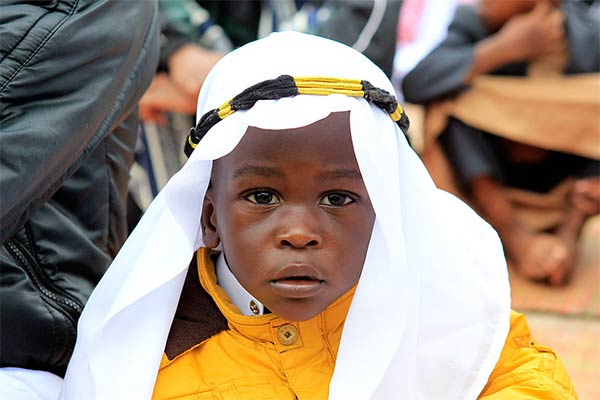 A boy waits to perform prayers for the Muslim festival of Eid-al-Adha in Kibera slum in Kenya's capital Nairobi(Reuters)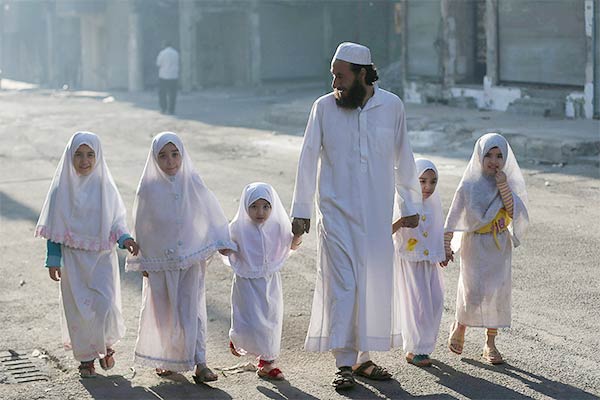 Children, accompanied by their father, walk together ahead of performing prayers on the first day of Eid al-Adha in the Duma neighbourhood in Damascus, Syria(Reuters)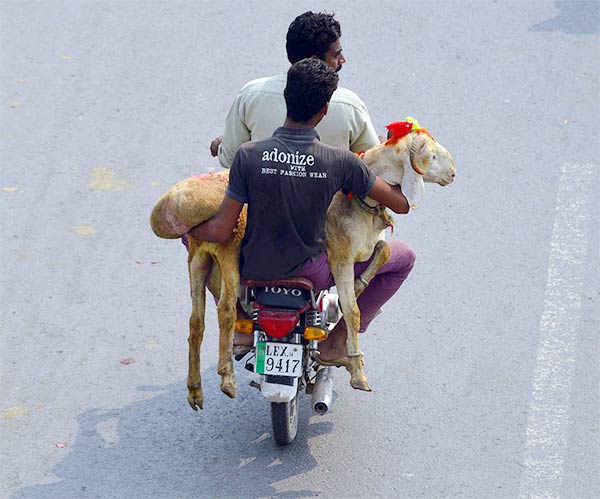 A man carries a sacrificial sheep on a motorcycle in the Pakistani city of Lahore(AFP)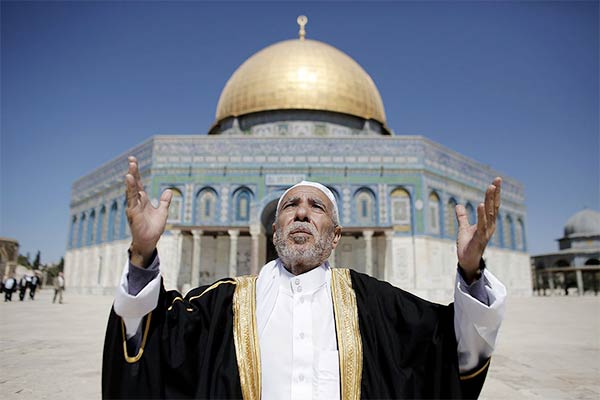 A Palestinian man from Gaza City prays outside the Dome of the Rock during a visit to the Al-Aqsa mosque compound, Islam's third holiest site, in the Old City of Jerusalem(AFP)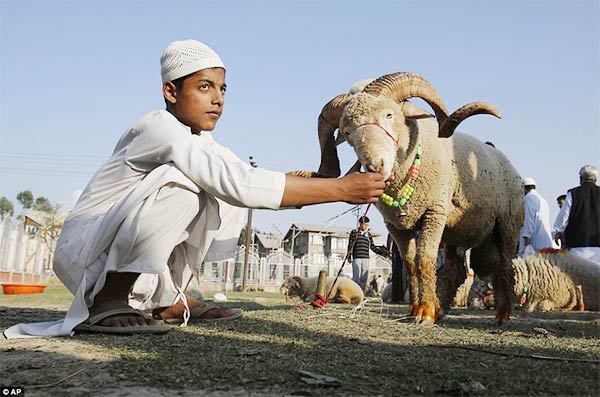 Eid al-Adha, or Feast of Sacrifice, commemorates what Muslims believe was Prophet Abraham's willingness to sacrifice his son.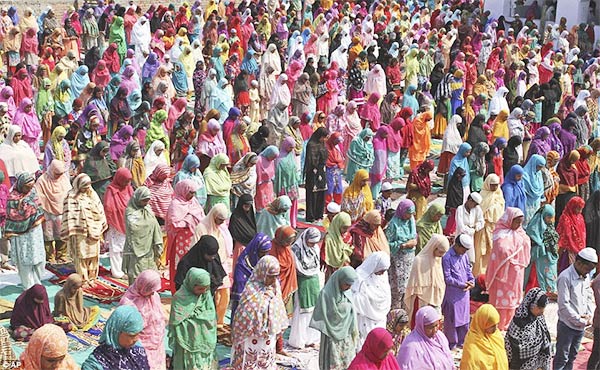 Indian Muslim women wear brightly coloured clothing as they offer special prayers at the Qutb-e-Alam shrine in Ahmedabad.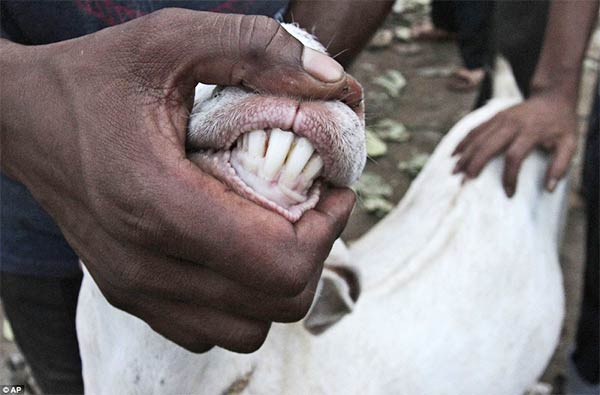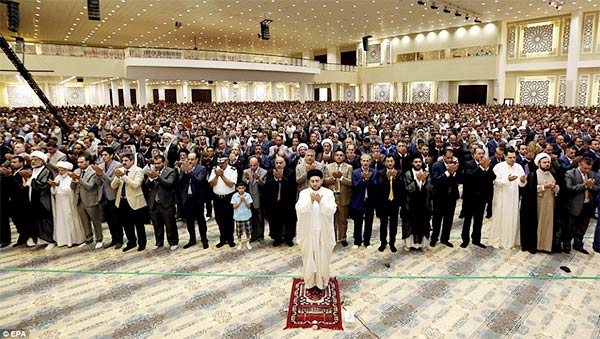 Cleric and politician Ammar al-Hakim, leader of Iraq's largest Shiite party, the Supreme Islamic Iraqi Council, prays at his headquarters in Baghdad.
via: ibtimes
More Stuff For Your Inspiration:
Related posts