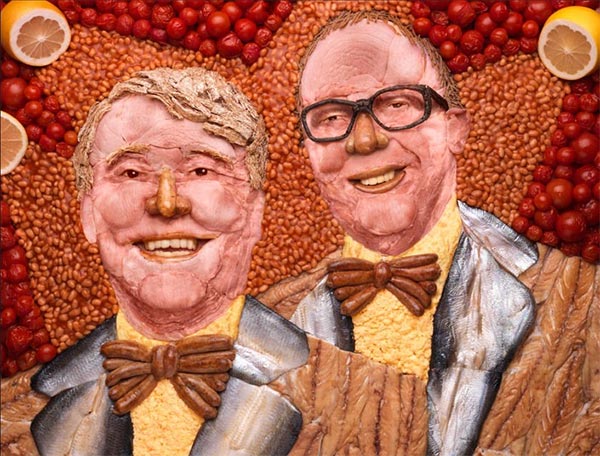 Comedy TV channel Gold has unveiled a unique portrait of British comedy legends Morecambe and Wise made entirely from breakfast foods. The artwork was commissioned to mark the launch of the channel's new series Bring Me Morecambe & Wise and follows a survey of 2000 comedy fans who named the breakfast scene as the most iconic of the duo's sketches.

Barcroft Media
More Stuff For Your Inspiration:
Related posts Instagram
Instagram did not return a 200.