A gardener was left stunned after digging up this saucy specimen from her allotment shaped just like a male lower body. But when Kate Stockton kept digging on her prize-winning patch, the x-rated veg didn't stop there, as she soon found a 'female' carrot to go with her 'meat and two veg' find.
While Mr Carrot has his orange midsection fully on display, Mrs Stockton's second find looks more modest as 'she' appears to be crossing her legs.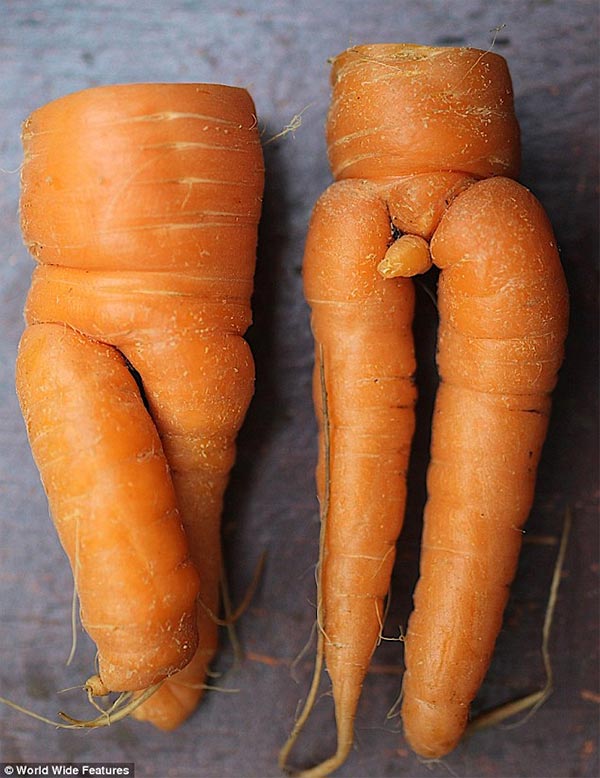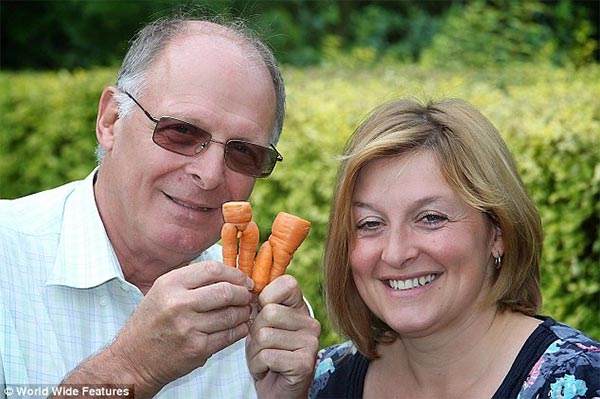 Mrs Stockon, 43, who lives with husband Gerry, in Stockport, said: 'It's just like the average British couple in the bedroom. It looks like Mrs Carott is saying not tonight dear, I've got a headache.!'
(via: Dailymail)
More Stuff For Your Inspiration:
Related posts Instagram
Instagram did not return a 200.