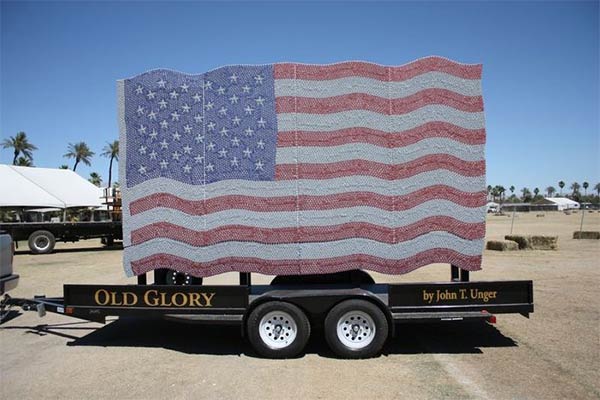 Old Glory is an American flag created from over 20,000 Budweiser bottle caps by artist John T. Unger. Each cap is individually punched, crimped and then nailed to plywood to form the image. Measuring ten feet tall by sixteen feet wide, for a total of 160 square feet, Old Glory is Unger's largest bottle cap artwork to date. Old Glory was on display in Indio, CA from April 24 to the 26th of 2015.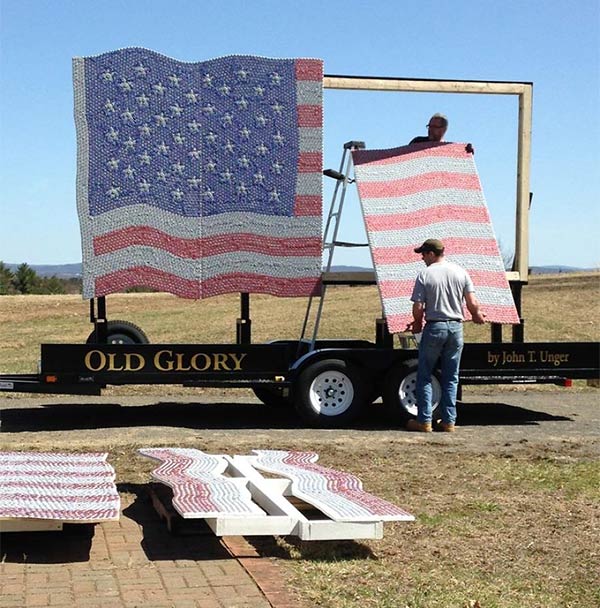 Whether people choose to see Old Glory as folk art or fine art, I feel the real beauty of the piece is how open it is to personal interpretation— whatever your idea of America is, I think this piece speaks to that. You can choose to view it as a monument to America, a critic of consumerism, a beautiful object or trash given new life. As an artist, my job is to make things worth talking about— I feel I've done that job best when there are a variety of meanings that are equally valid.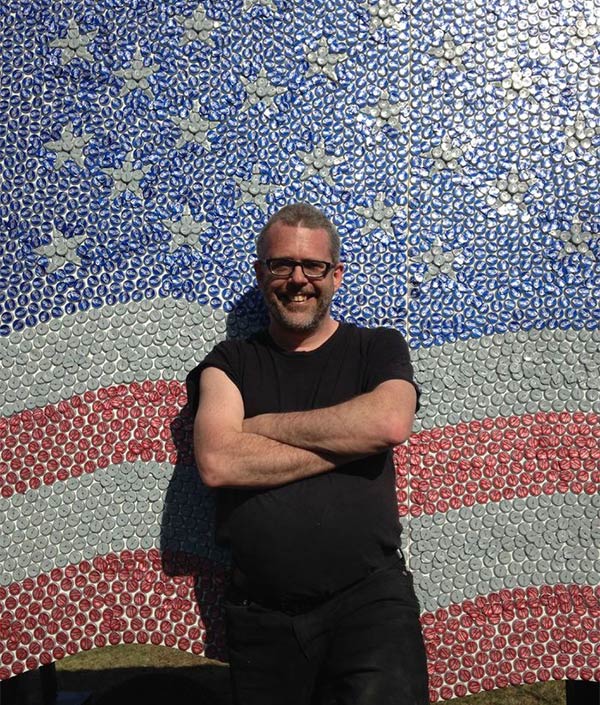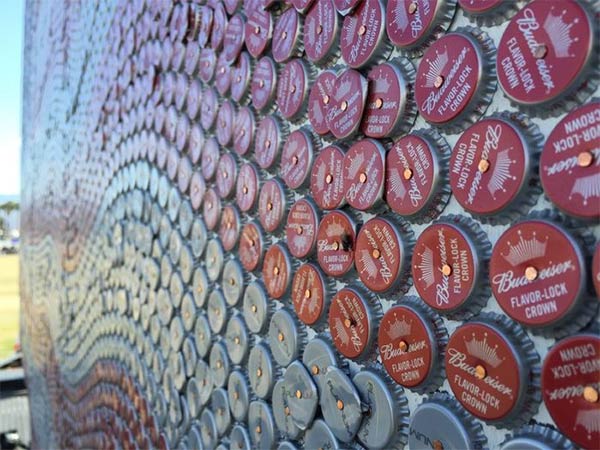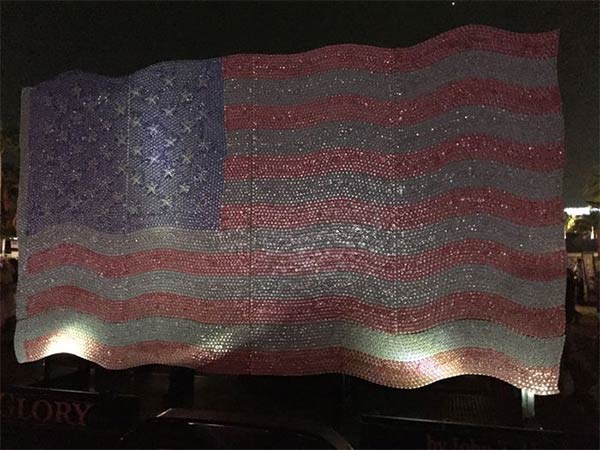 via: Johntunger
More Stuff For Your Inspiration:
Related posts Instagram
Instagram did not return a 200.