4 Amazing Ways to Improve Your Home
Jahangir Agha, 4 years ago
4 min

read
1322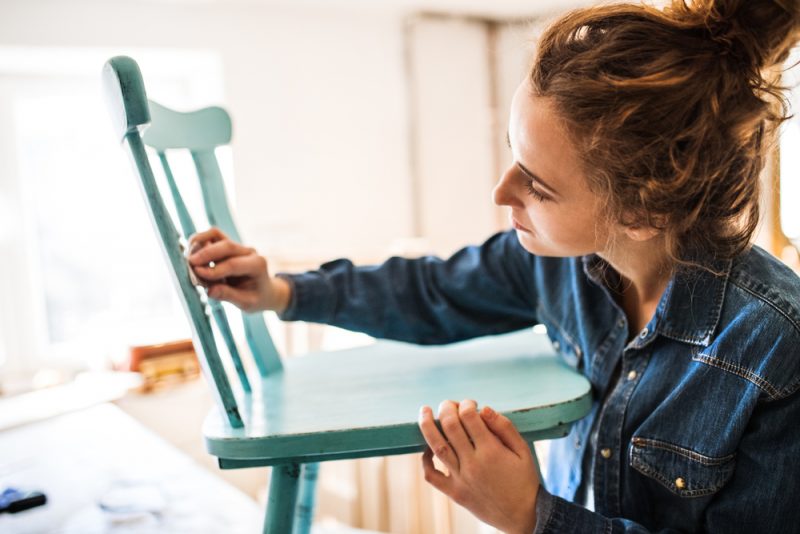 Surfing through your Facebook or Instagram feed, you must have come across many DIY home décor and before/after inspirations. Sometimes you might have triggered an urge to do some of those seems-exciting tasks. However, right after putting your phone away and getting busy with your routine chores, you might not remember about something you finally decided to try for your home.
I would say DIY is not the only option, and you can also participate with the interior designer who participates in improving your home décor to keep things bespoke. Further, if you get some spare time from your busy schedule and you want to do something refreshing, you can invest some time in embellishing the favourite corners of your home.
Let's start with some of the amazing and enjoyable ways you can do it. But,make sure you "do" it. Just thinking and researching about it won't make your job done, and no  custom software development company can do some décor programming for you regarding DIY activities. These tasks certainly require some physical efforts.
Try Decorating a Planter or Vase.
A simple, easy, and most feasible way to start contributing to your home décor is to work on  a planter or vase. you have endless possibilities to decorate a vase that gives the creative and professional look at the same time. What you are required to get is a vase or planter. You can get one from your home too. The next requirements depend on what kind of work you are going to do.
Here, I have assembled a planter with pebbles, seashells, and small rocks with some ropes bind. I opted to put a leafy money plant that is certainly contributing to a lush environment for my lawn. Other ideas for making a vase include oil paint pour, polythene mesh on oil paint base, acrylic pour on ceramics vase, modern cement planters, and wooden crate planters.
Get A Custom-Made Painting For Your Favourite Wall
A décor cannot be completed without a well-framed aesthetical painting on the main wall. Paintings have traditionally been an integral part of home décor. There are a ton of theories and tutorials available on the internet about "how to do painting or artwork for your home. If you have that taste in you, you can definitely go for that. But, for most people, it can be a mess. A better idea for them is to get a custom-made painting for their home. You can take a visit to Pinterest to understand your requirements for a good painting for your room. Look for a talented artist who can turn your ideas into a painted canvas or picture frame.
Image source: @nerang_kaar
Improve the Ambiance of Your Dining Area with Food Aesthetics
A dining area is an important place in your home where family members gather, talk, eat, and laugh together. To make your time pleasing, decorate the dining area in a way that people prefer to spend some quality time together. You can use small decorative essentials to elevate your dining table look. Moreover, you can hang some food painting on the walls around to mix the food love into aesthetics. Below is a perfect summer wall hanging for your dining area.
Show your Creativity In Pour Paintings and Resin Art
If you want to place a colourful addition to your wall but want to try out something related to DIY, Acrylic pour painting or resin art is one of the best ideas. It's easy to learn and do. All you need to do is to get the necessary material which you can easily get from Amazon or Blick art material store. Here's how to do it.
Get your Old Furniture Revamped with Improved Ideas
Yes, you can definitely turn an old piece of furniture into a new sparkly one. Look at the below image, how nicely the task is done. Similarly, you can refurbish your old Chesters, center tables, coffee tables, and seaters without or with the help of a carpenter or woodworker. Things you would be needing are a couple of spare days, a toolbox, a new sofa cloth(if you are working on a sofa) and some good tutorials to go along.
@my creative clutter
I hope you like the ideas I have shared here. You can also get many other home décor ideas from the internet but I suggest you to stick with one and try practically doing it. After a successful try, I would recommend you move on to others.
More Stuff For Your Inspiration:
Related posts