The Harroage Autumn Flower Show is one of the Britain's most prestigious gardening show. Many gardeners, landscapers and horticulturists are given a chance to celebrate this year's success and look forward to the new growing season. The show featured the battle of the giants where gardeners from across Britain show off colossal vegetable and flower crops in hopes of earning a coveted award from the judges.

Giant Marrow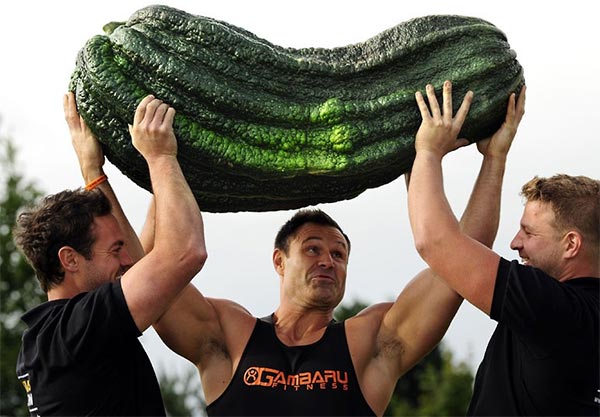 Weightlifter Jonathan Walker prepares to lift a marrow weighing 119lbs 12oz (54.3kg) above his head.

Giant Onion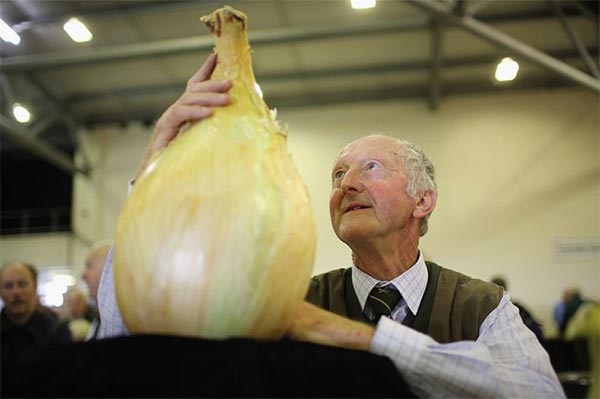 Giant vegetable grower Peter Glazebrook with his world record onion. It weighed in at 18lbs 1oz (8.16kg), beating his previous world record by almost two ounces. He won all six classes in the giant vegetable competition during the show at The Great Yorkshire Showground.

Giant Cabbage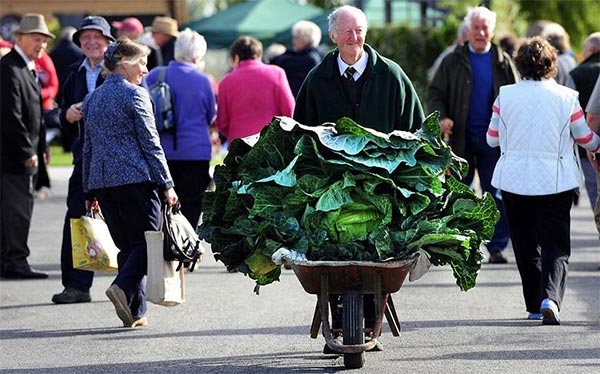 Giant Carrots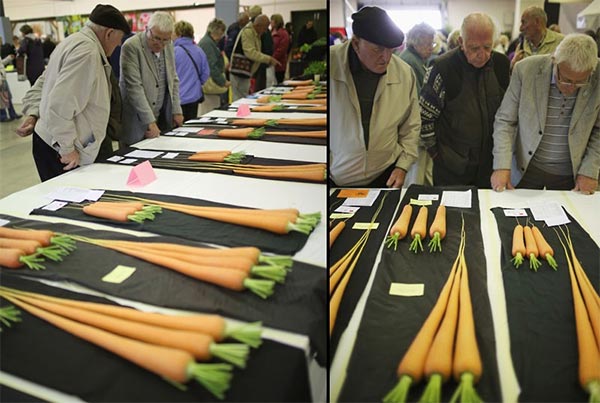 Giant Pumpkin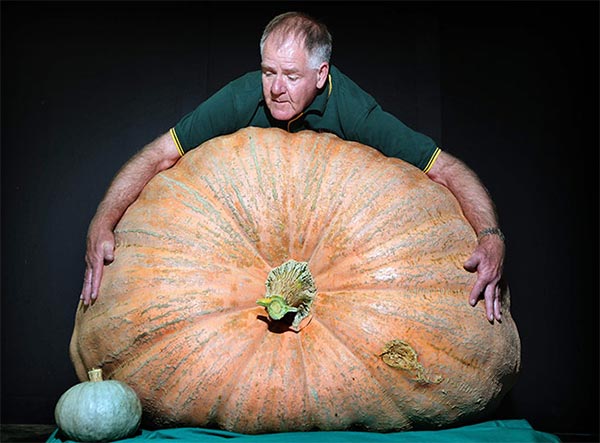 Joe Medway poses with the 392.8kg giant Atlantic Pumpkin grown by Ken Ryan from Goulbourn.

Giant Cucumber


A giant cucumber measuring 42 inches grown by Clare Pearce in Whittleset, Peterborough.

Giant Tomatoes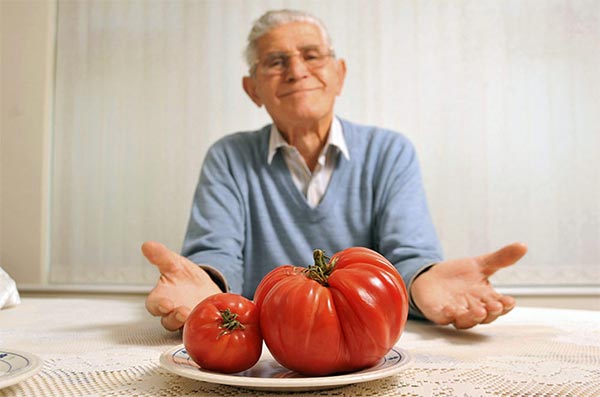 Antonio Martone with a giant 15-inch, 1lb beefsteak tomato.

Giant Mushroom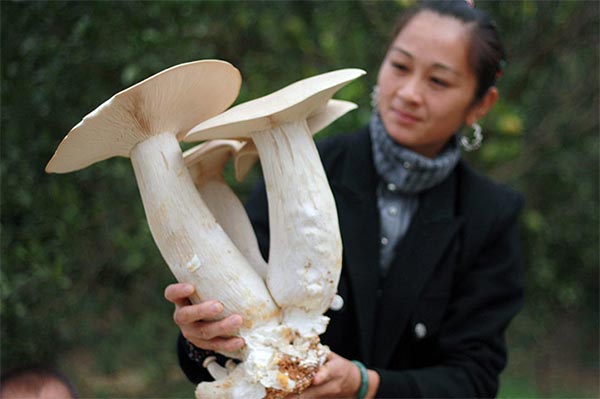 It's not a vegetable, but impressive nonetheless: Rong Guiling with some of the giant mushrooms she has grown in Gongcheng, Guangxi Province, China.

Giant Leek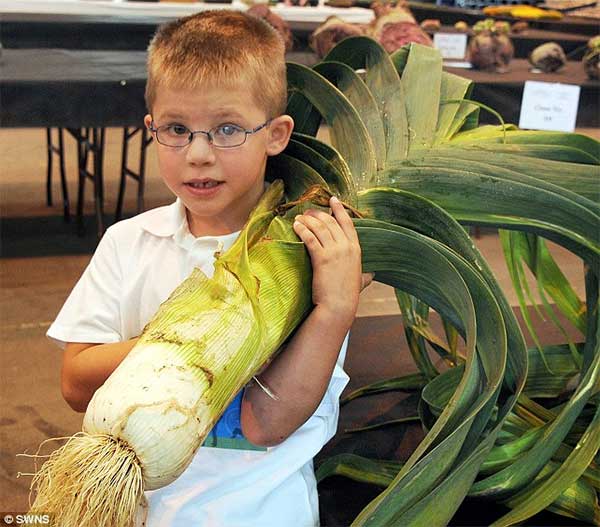 Sources: Dailymail ~ Telegraph ~ Guardian
More Stuff For Your Inspiration:
Related posts