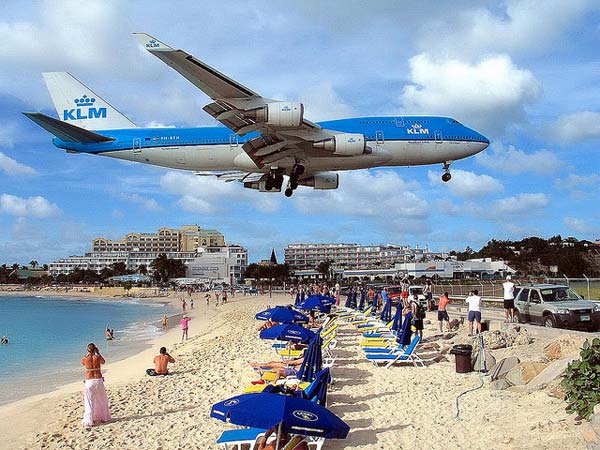 Maho Beach is a perfect place to watch low-flying aircraft on their final approach. Arriving aircraft must touch down as close as possible to the beginning of runway 9 due to the short runway length of 2,180 meters.
Due to the unique proximity of low flying airlines, the location is very popular with plane spotters but at the same time it is very dangerous place too. Because of the jet blast people standing to the beach can easily be blown into the water.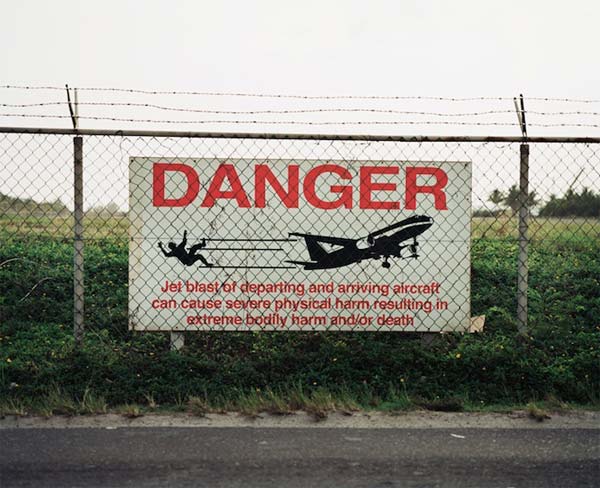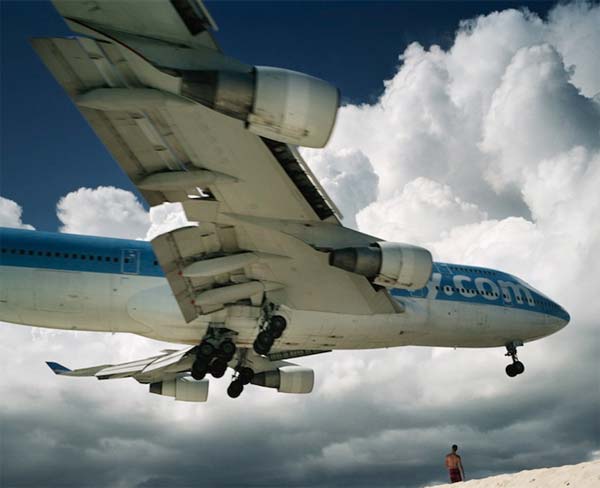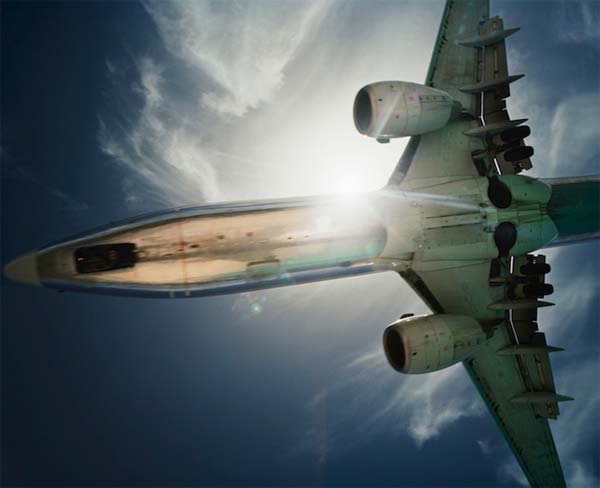 The local government warns that closely approaching and departing aircraft can "result in serious injury and/or death.
An additional fence has been added recently behind runway 9 to prevent irresponsible tourists from hanging on to the main fence surrounding the runway to be blasted by the jet flow.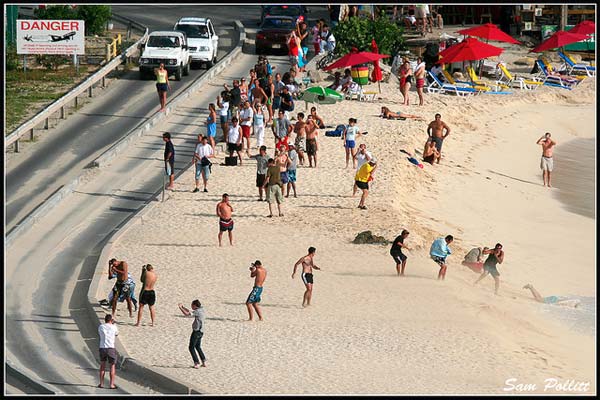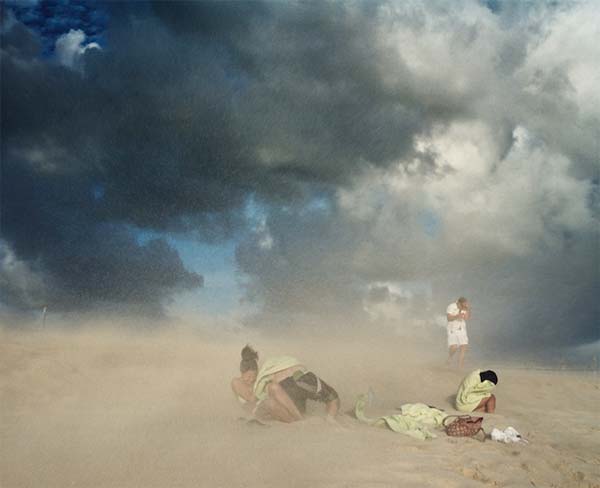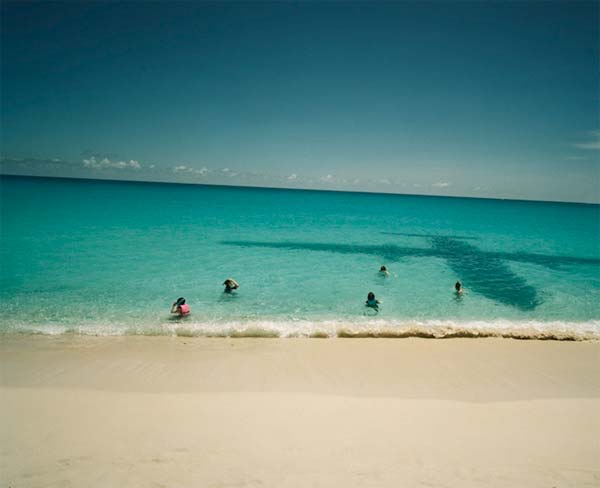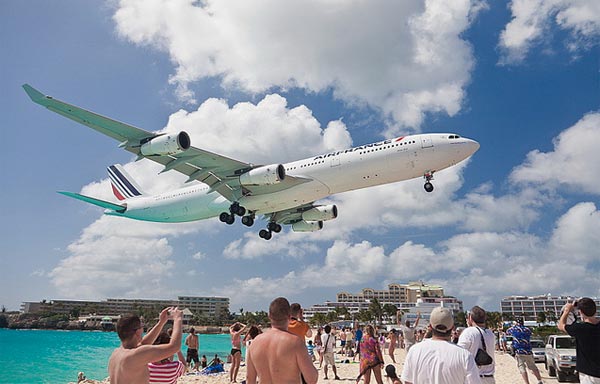 (Source: Wikipedia)
More Stuff For Your Inspiration:
Related posts