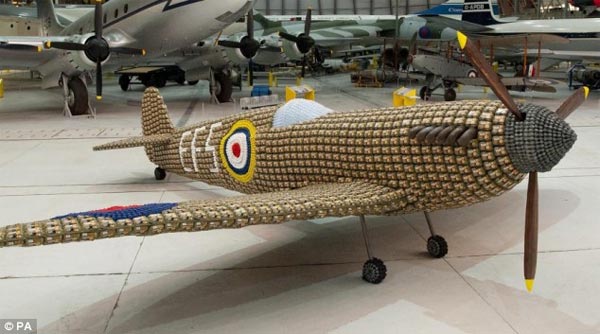 Architect Jack Munro and sculpture Charlotte Austen created the life-size model of a Supermarine Spitfire made from 6,500 egg boxes. They spent six weeks and used 5 liters of glue, 5,000 nails, 10 liters of paint and 10,000 staples.
According to the Dailymail Charlotte said: "Working on the spitfire has been quite a journey. I've enjoyed the challenge of it immensely. I hope everyone enjoys seeing it as much as we did making it."
Jack added: "It has been hugely enjoyable to work on such a unique project for a fantastic charity. The biggest challenge in building the structure of the Eggs for Soldiers Spitfire was to recreate the plane's iconic but complex geometry as accurately as possible."
It is on display at Imperial War Museum Duxford, Cambs, and plugs Eggs for Soldiers, which boosts Help for Heroes by 15p with every box sold.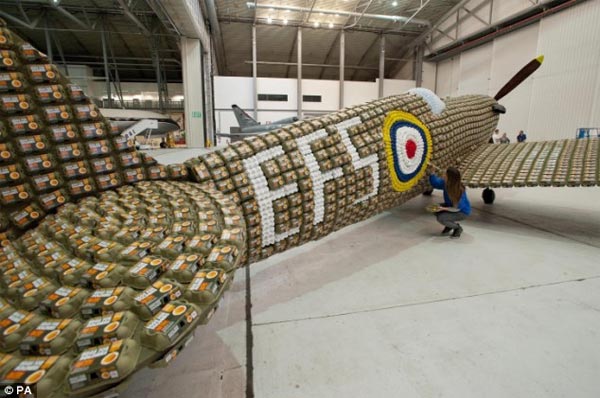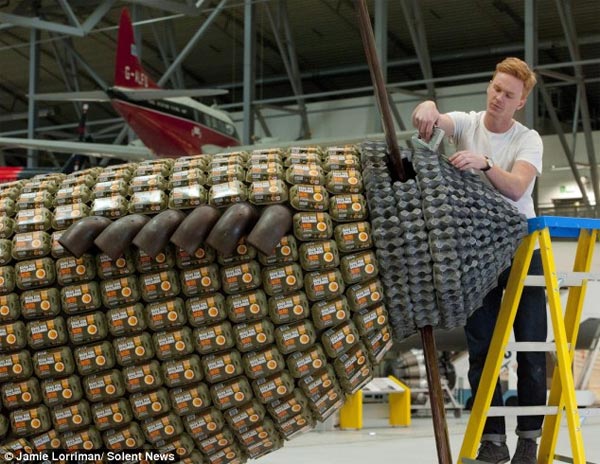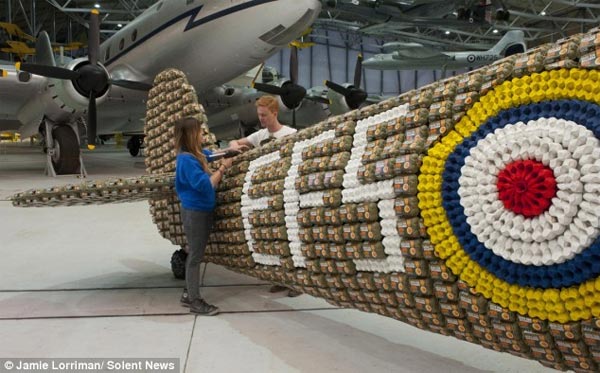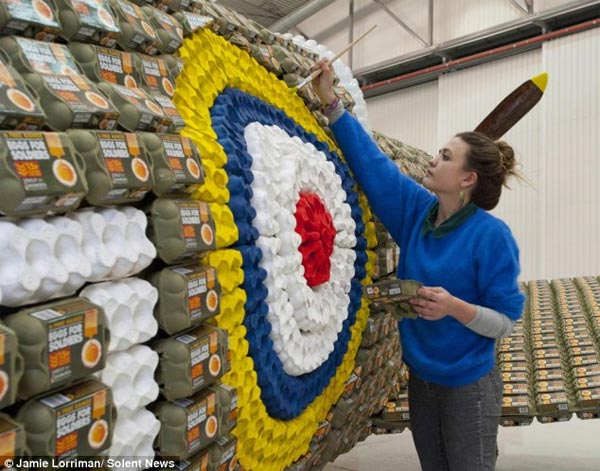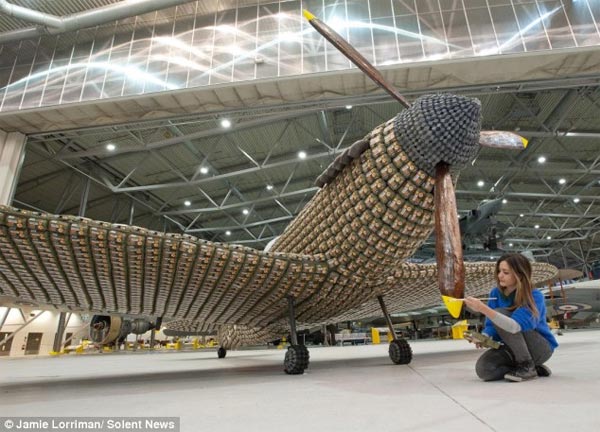 More Stuff For Your Inspiration:
Related posts