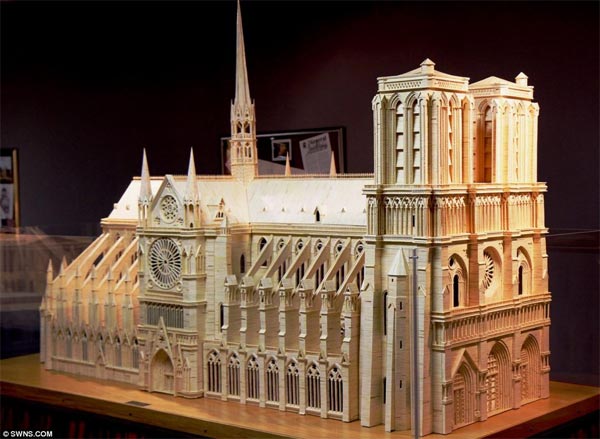 Matchstick artist Patrick Acton has painstakingly recreated the stunning replica of the Notre Dame Cathedral. Patient matchstick artist used 298,000 matchsticks, 55 liters of wood glue and 2,000 toothpicks. This matchstick replica of cathedral took him 2,000 hours but the original stone cathedral in Paris took over 180 years to build.
Each matchstick was individually placed to recreate the Parisian structure, which is considered one of the finest examples Gothic architecture in the world. Patrick Acton said, "Notre Dame is one of the most detailed models I have ever worked on because of the complex subject it represents."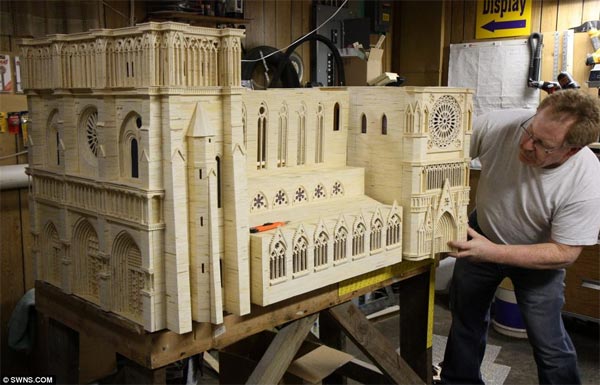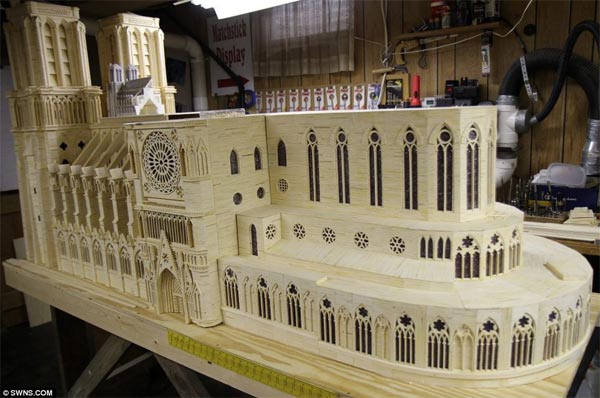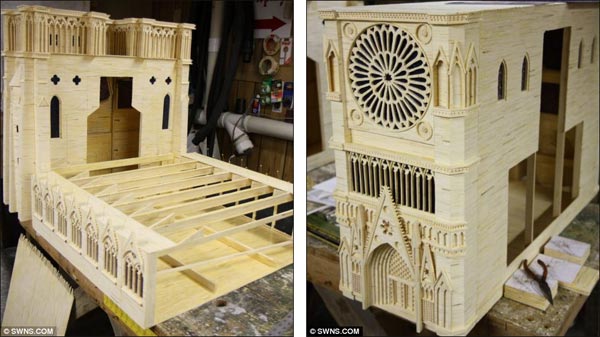 More Stuff For Your Inspiration:
Related posts Instagram
Instagram has returned invalid data.