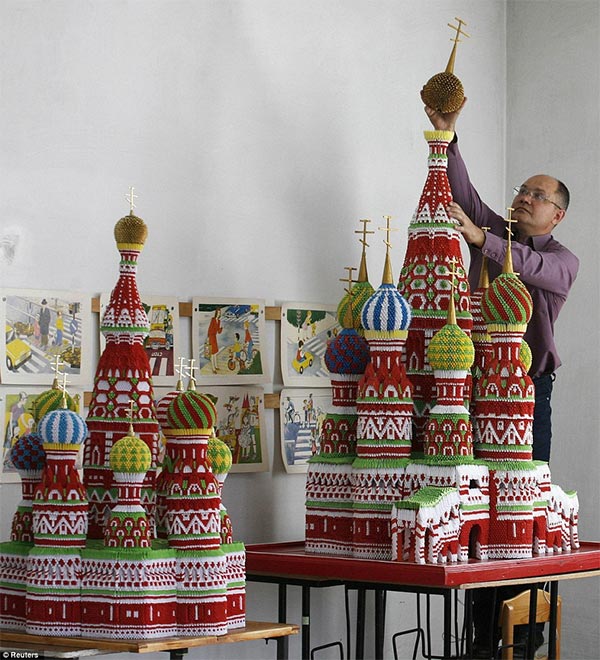 42-Year-old school teacher, Sergei Tarasov, spent the past year building the incredibly accurate origami models of Moscows Saint Basil cathedral using over 10,000 A4 sheets of paper.
Tarasov said he didn't even take a sketch of the impressive building, but was still able to produce his glorious interpretations of the cathedral for a Russian arts and crafts festival.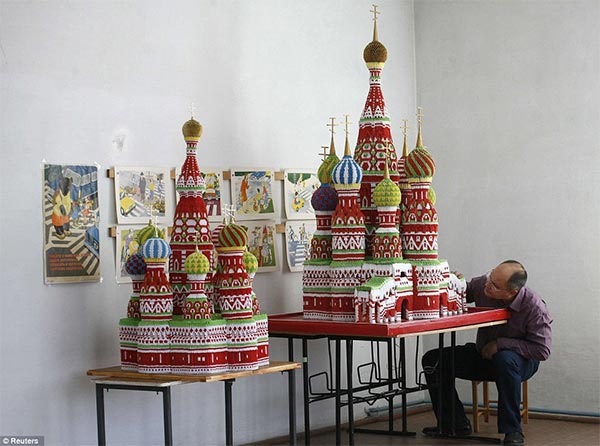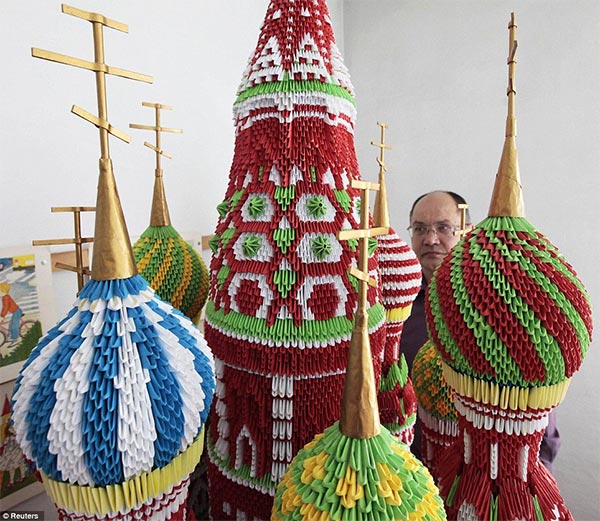 The art teacher has been fascinated by the Japanese art form origami for some time, and says that most of his free time is spent cobbling together the modular pieces which make up the parts of his models. A perfectionist, Tarasov is often forced to disassemble his works midway through building them to make crucial refinements, improving their accuracy and authenticity.
Tarasov folds each individual piece of paper into a module and attaches those together to assemble parts before adding the larger shapes together to create his spectacular models.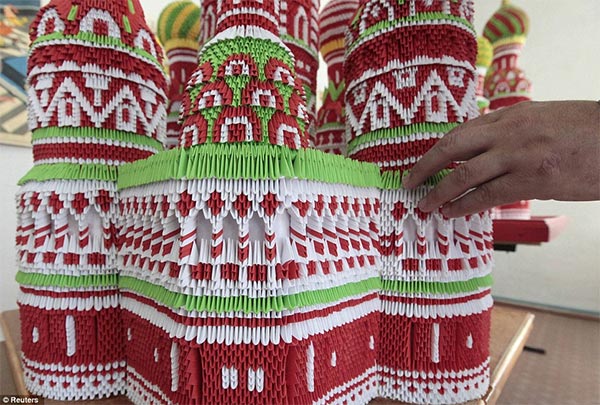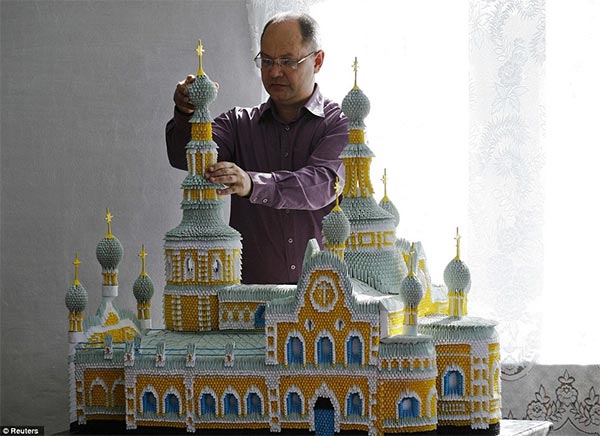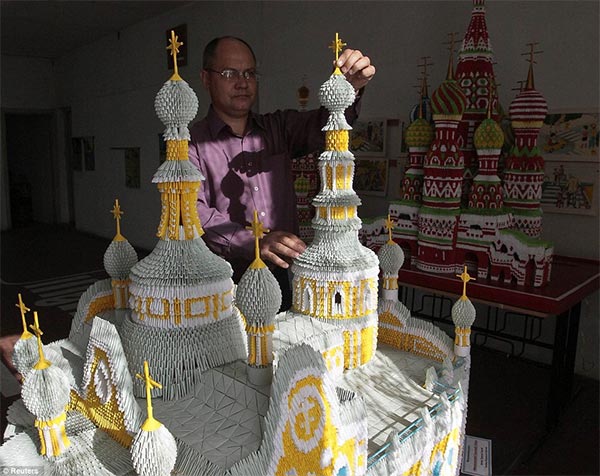 via: Dailymail
More Stuff For Your Inspiration:
Related posts