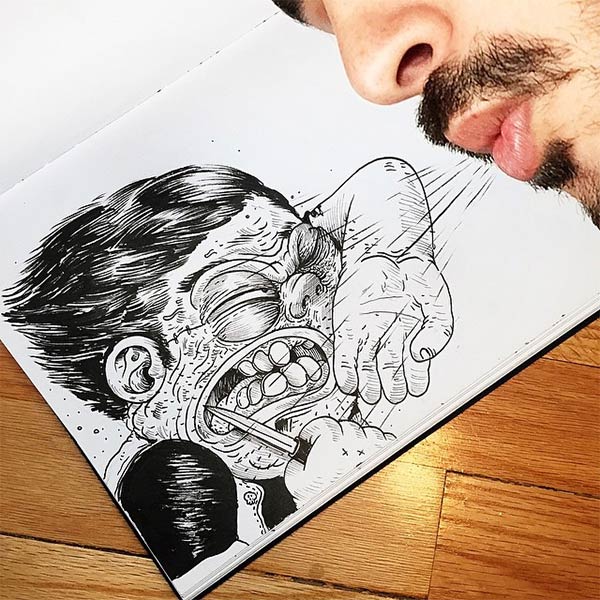 Graphic designer and illustrator Alex Solis is known for his creative and witty illustrations turning ordinary things into humorous artworks. His crazy yet creative illustrations were featured in the past on this site and in this post we are going to see his series "Inkeraction" in which he created a character going one-on-one with himself.
In one drawing, Alex pushes him to the corner of the page, in the next one, this naughty character pulls out a tiny knife on him. You can follow this playful series on creative illustrator's Instagram.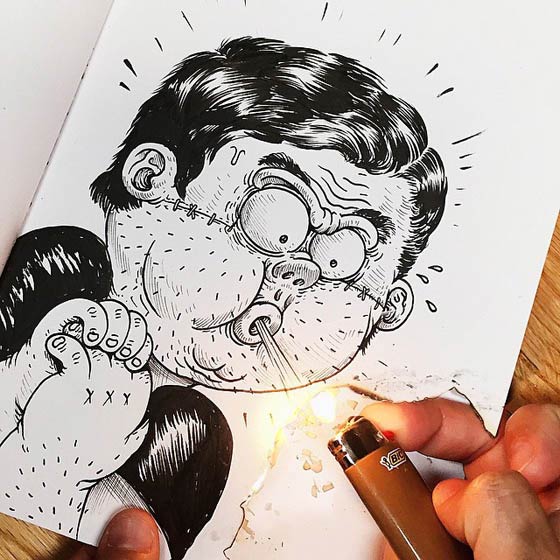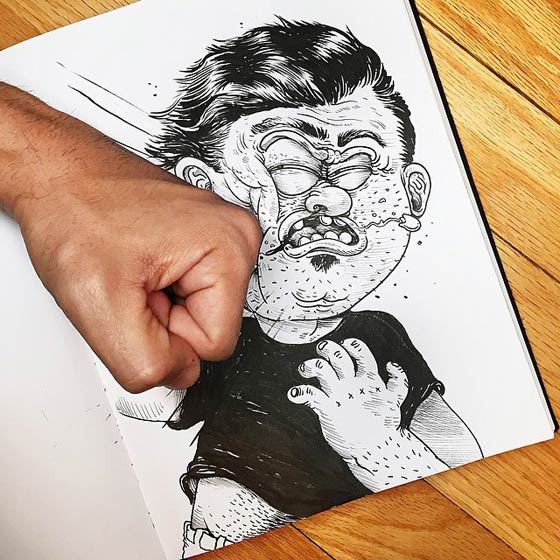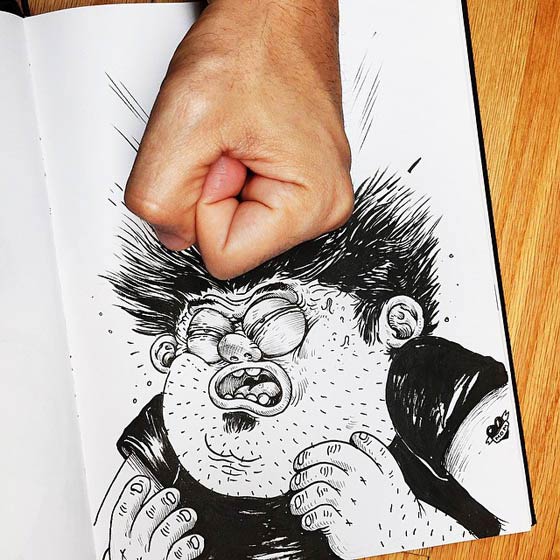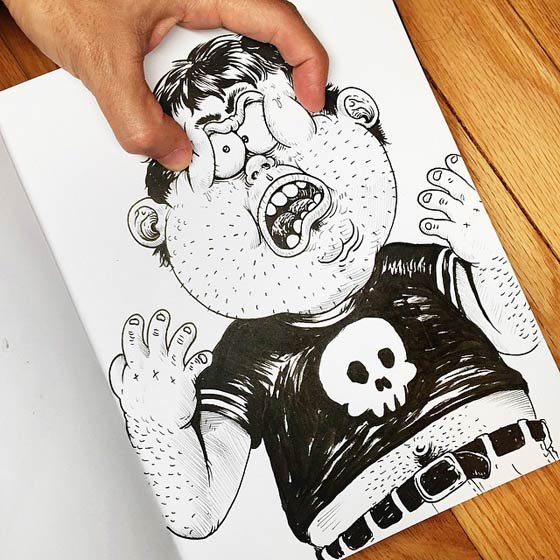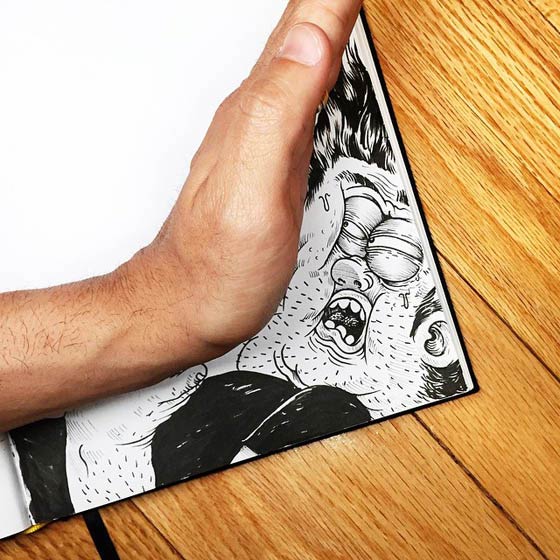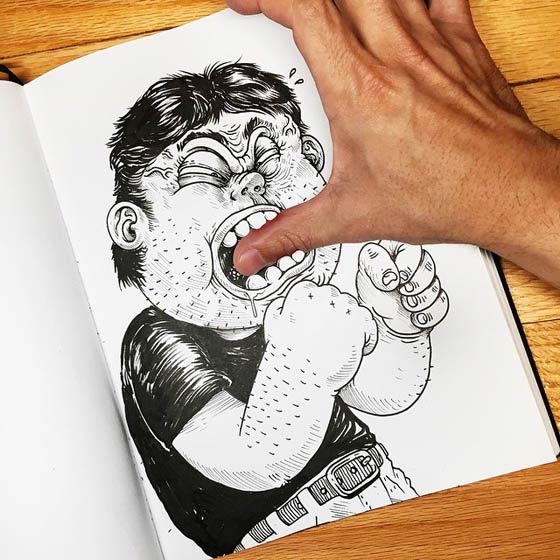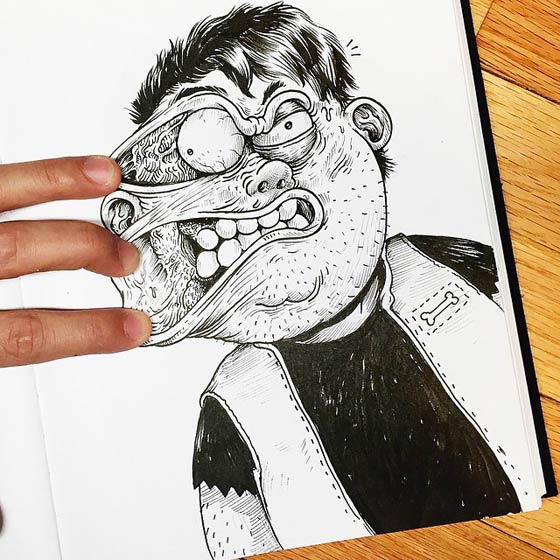 More Stuff For Your Inspiration:
Related posts Instagram
Instagram did not return a 200.