Debbie Goard is well known for his surprising and realistic cake designs. She is an artist and have nearly two decades of decorating experience in San Francisco as well as on the East Coast.
"By drawing influences from pop culture, fashion and art I strive to create edible objects the art to be admired and devoured", said Debbie on her website. She also said, "My cakes often get mistaken for real objects, most notably, the life-sized Chihuahua cake that compelled restaurant patrons to exclaim 'why is there a dog on the table?"
1. BlackBerry Cake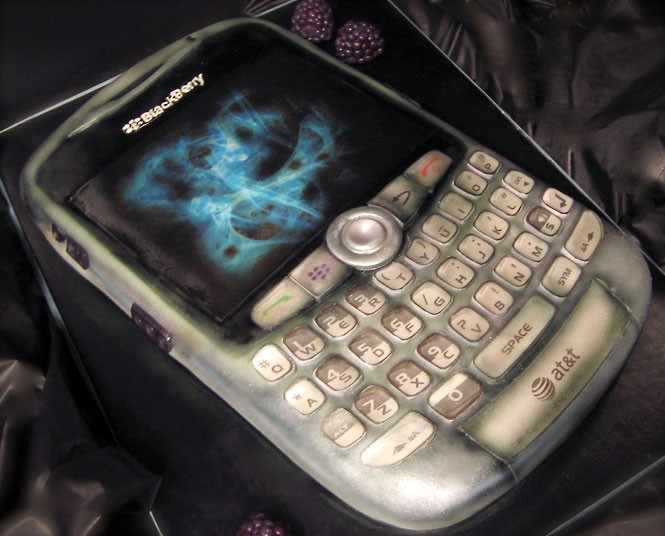 2. Burger & Chips Cake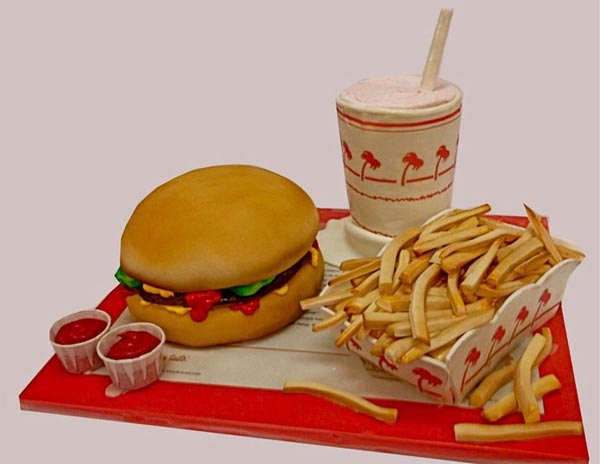 I got in touch with her and asked few questions regarding his artwork.
Q. Tell us something about your very first cake design, what was that design?
I have been making cakes professionally for 23 years now. I never had any formal training, I merely watched another cake decorator for a week then I made and sold my first cake.I do remember my first cake i ever made, though. It was a Victorian house I made for a school project in grade 5.I was super proud of it, but while clearing a table to set it on, my classmate accidentally stuck her knee into the cake.

3. DSLR Camera Cake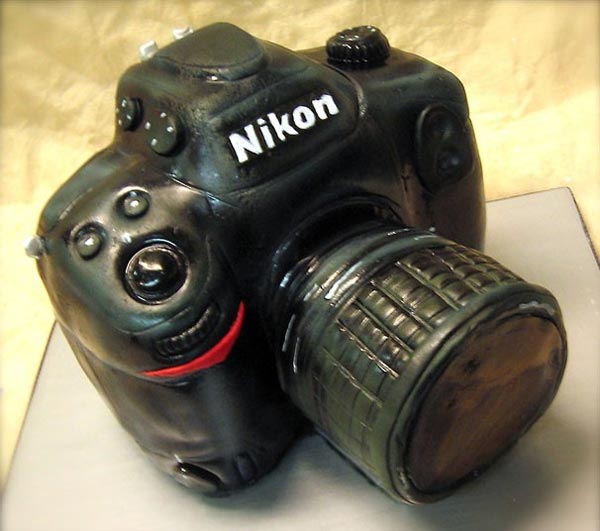 4. Boil Crap Cake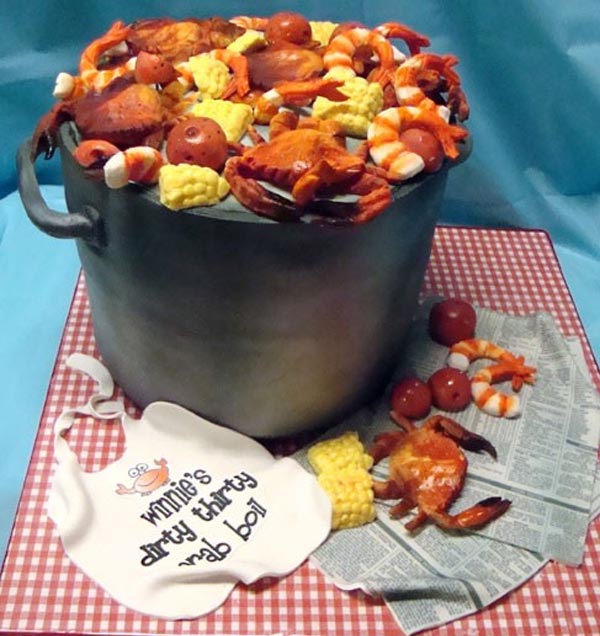 Q. How many cakes you have designed so far?
Much of my early career was spent doing very traditional cakes. It would be totally common to do 50 or more cakes a day, versus the labor intensive work I produce today that can take 50+ hours EACH to craft.I once estimated the number of cakes I had made to be in the tens of thousands. As Debbie Does Cakes, I have made around 2000 cake sculptures.

5. Desk Cake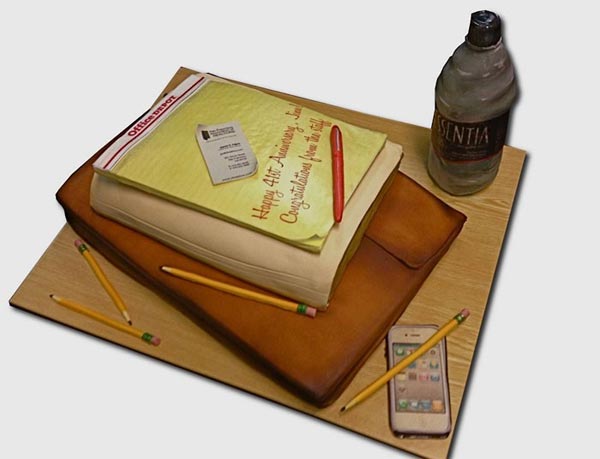 6. Dog Cake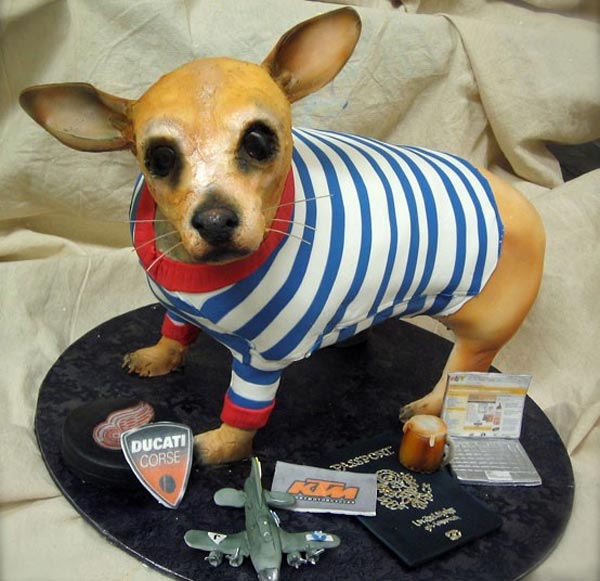 Q. How much time it takes you to design a cake and how do you get inspiration for your designs?
This can vary greatly from cake to cake, depending on the complexity of the specific project.I often must craft internal structures for my cakes.The time could vary from a few hours to weeks, especially when preparing competition cakes.
I am inspired by everything. I have often thought about how great it would be to just do the projects of my own choosing, but I have come to realize that I would miss out on designs that I would have never considered.Clients come to me with some of the most interesting ideas that challenge me in ways I could not have imagined.

7. Maggot Covered Cake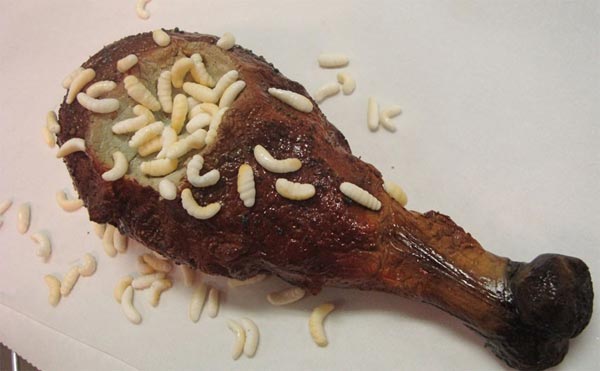 8. Porsche Car Cake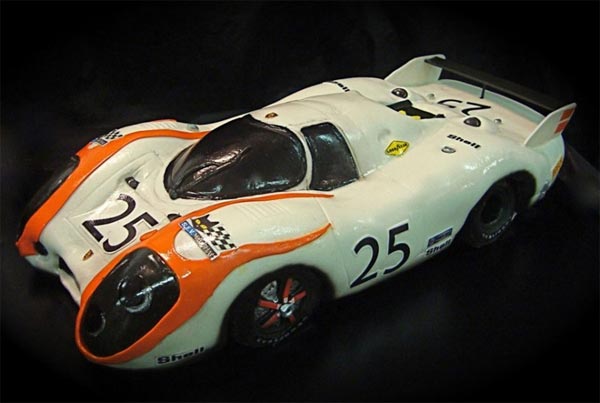 9. Sewing Machine Cake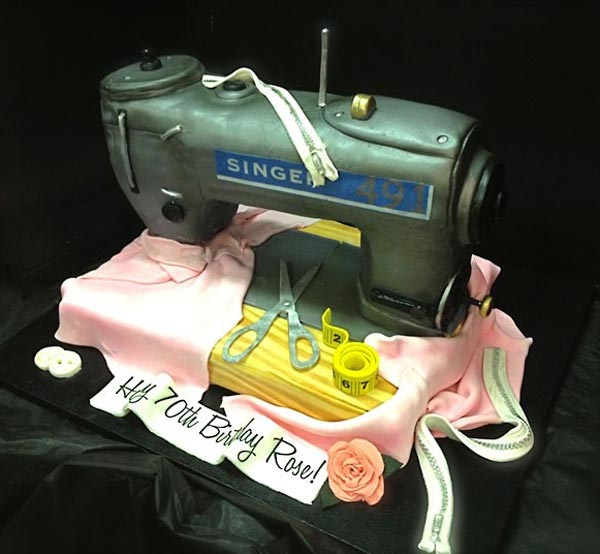 Q. When you make bizarre cake designs like that maggot covered cake or life-size dog cake, what are the reactions of people?
I recently had a gallery show of cakes inspired by scenes from horror movies. The aforementioned maggot covered chicken was a part of that show, inspired by a scene in the film "Poltergeist". The reactions run the gamut from fascination to revulsion.Once I even had someone imply I was advocating eating dogs haha! I'm amazed and flattered that sugar and flour can evoke such strong feelings.

10. Stork Cake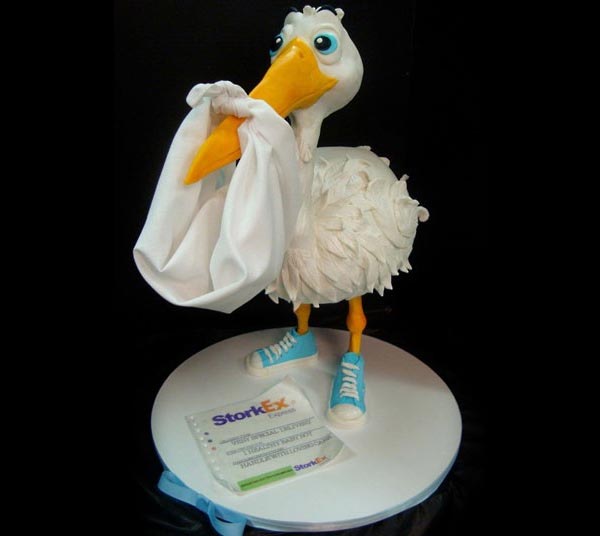 11. Tree Frog Cake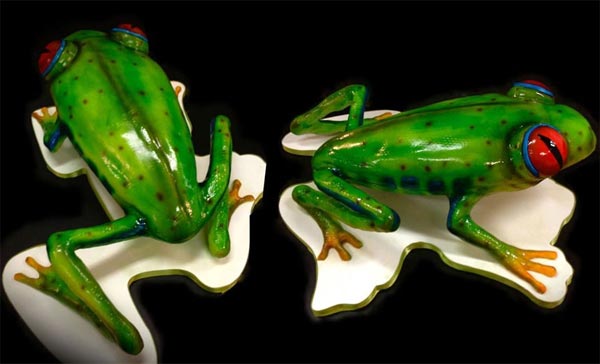 Q. Tell us something about the most bizarre and also most hilarious cake design requests you receive from customers?
I'm convinced the clients are in competition with each other to see who can come up with the strangest requests! My most recent favorite was a request for a dead squirrel on a road (or 'roadkill"). It was funny enough at that, but it was for a holiday party which I found hilarious and curious!
12. Roadkill Squirrel Cake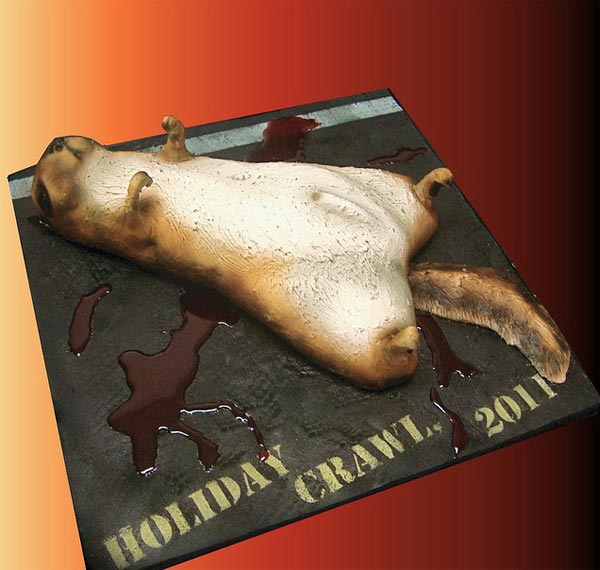 13. Cat Cake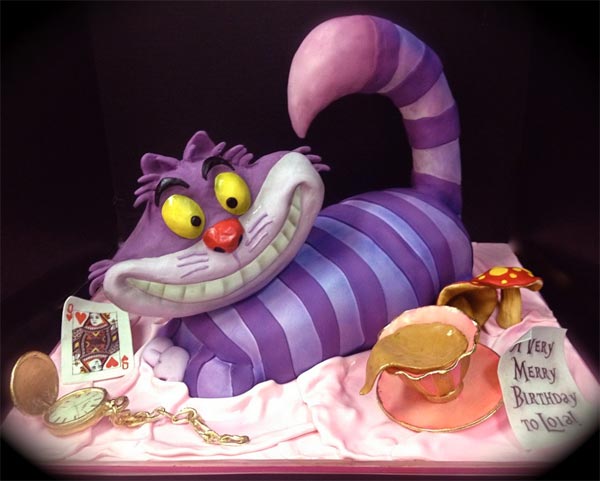 She also added during interview, "I feel very fortunate that I am able to not only make but to SELL my artwork."
More Stuff For Your Inspiration:
Related posts