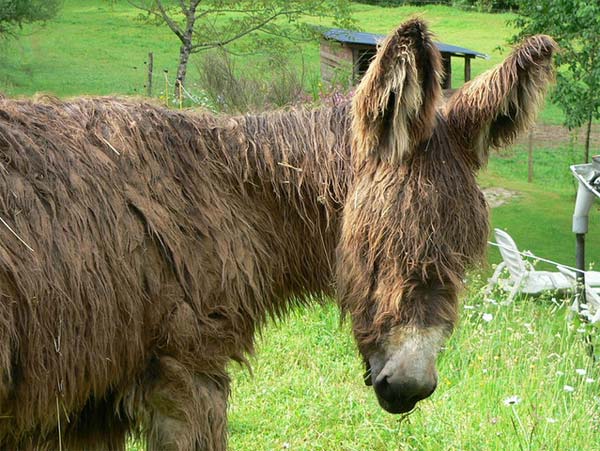 The Poitou donkey or Poitous ass or simply the Poitou is one of the largest and most distinctive breed of donkey originating in the Poitou region of France. It is also the rarest and least-known. The Poitou is instantly recognizable for a number of unusual characteristics that distinguish it from other donkeys. It has a more massive bone structure and a larger foot that a part-bred animal. Today the ears of some Poitou Donkeys are so large as to lie horizontal. They have large, long head on a strong neck.
Its shaggy coat, called a cadanette, hangs in long cords when ungroomed because the hair is longer and softer than that of other breeds of donkey. The Poitou's coat is always dark brown or black. While lacking the stripes and cross-like markings on the coats of some other breeds of donkey, the Poitou should have a white underbelly, nose and rings around its eyes.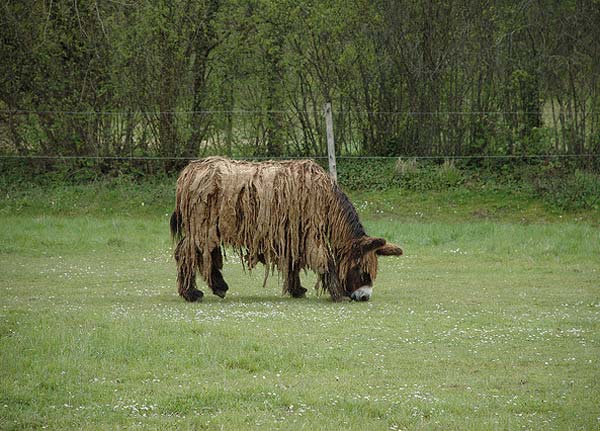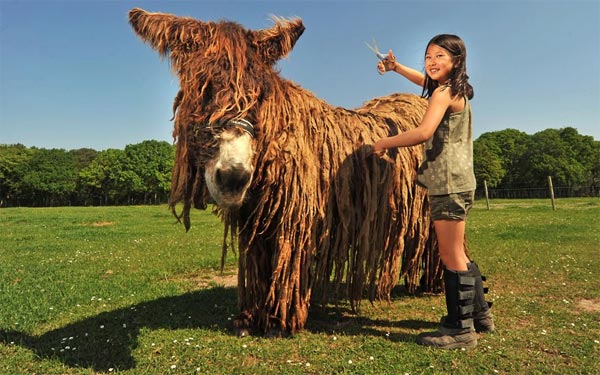 Zoe Pollock, 10, gives "Jalouise" the donkey her first trim in 17 years.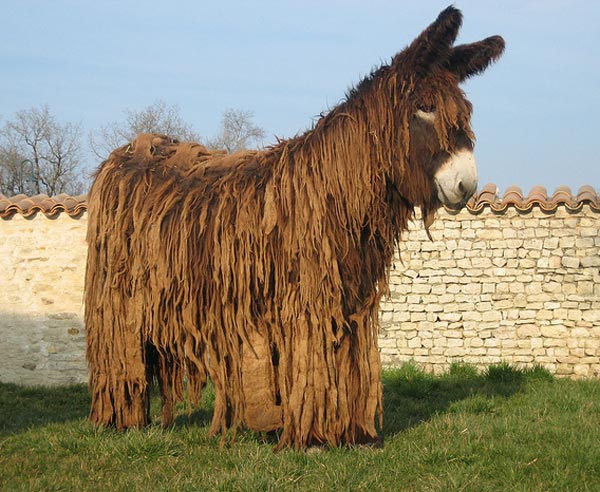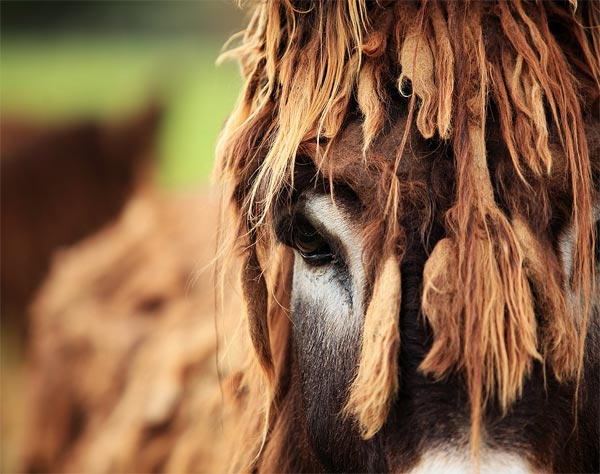 (via: Wikipedia)
More Stuff For Your Inspiration:
Related posts