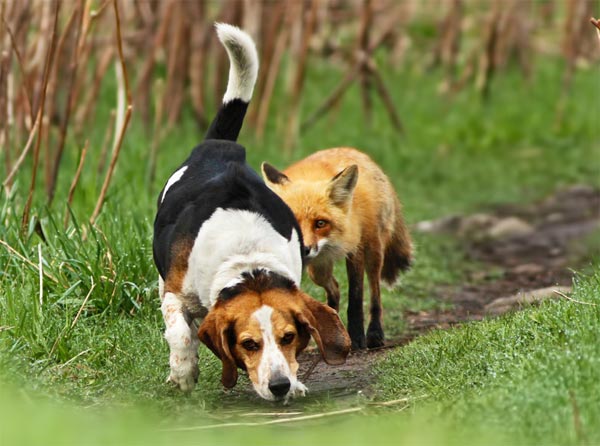 He's behind you! Meet the world's worst hunting dog. This beagle failed to spot the fox behind him. The dog had strayed too close to a den containing four fox cubs, but their protective parents stood their ground.
Naturalist and photographer Mircea Costina captured the scene in a forest north of Montreal, Canada.
More Stuff For Your Inspiration:
Related posts Instagram
Instagram did not return a 200.