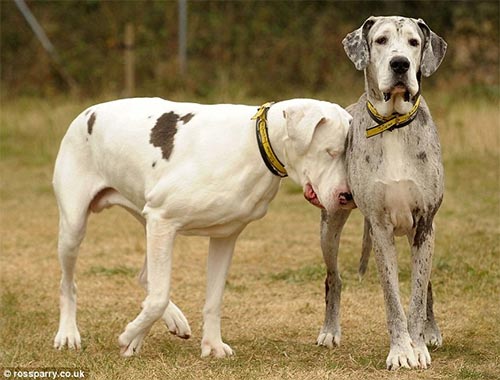 Lily, six, was barely a puppy when she was struck down by a condition that caused her eyelashes to grown into her eyeballs, damaging them beyond repair. Because of illness vets had to remove Great Dane Lily's eyes. Things were not looking good but then her pal Maddison decided to be her guide dog. After that this pair have been inseparable but now find themselves looking for a new home because their owner could no longer cope.
The catch for anyone interested is that the Great Danes come as a package. They have been waiting at the Dogs Trust re-homing centre in Shrewsbury since July.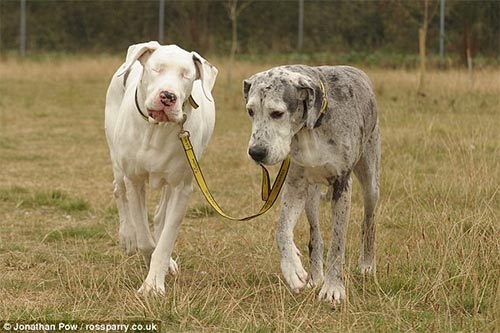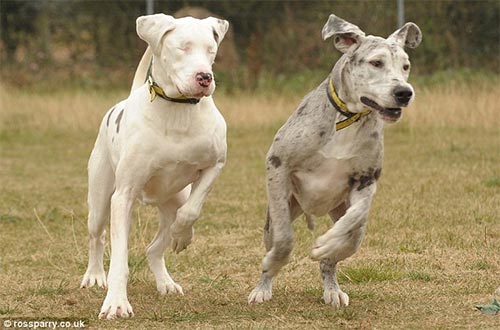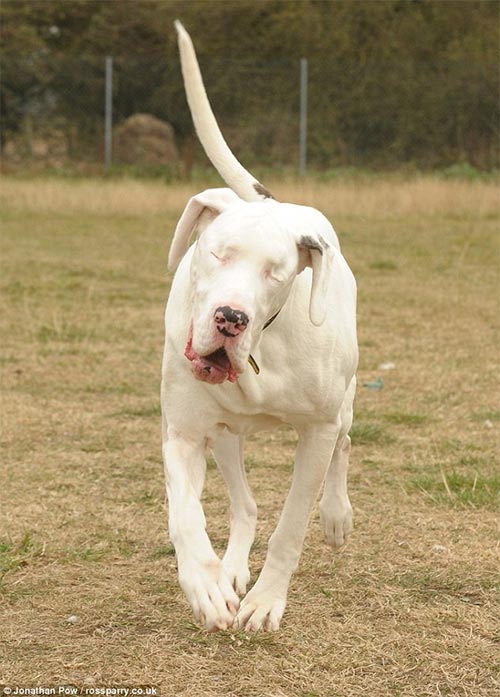 Manager Louise Campbell said: 'Maddison is Lily's guide dog. If they are out and about, for the majority of the time Maddison will lead and Lily will walk nearly touching her so she knows where to go. It's lovely to watch. Maddison is always looking out for her.'
(via: Dailymail)
Update: A Happy Ending For Blind Lily & Her Guide Dog
More Stuff For Your Inspiration:
Related posts Instagram
Instagram did not return a 200.