In this post I have compiled a beautiful collection of food-inspired jewelry. Creative miniature rings, necklace, tops and earrings inspired by different food items.
1. Fried Eggs Earrings
These fried eggs were handcrafted from polymer clay and placed on silver plated earrings. Each of eggs measures about 11/16 inch (18mm).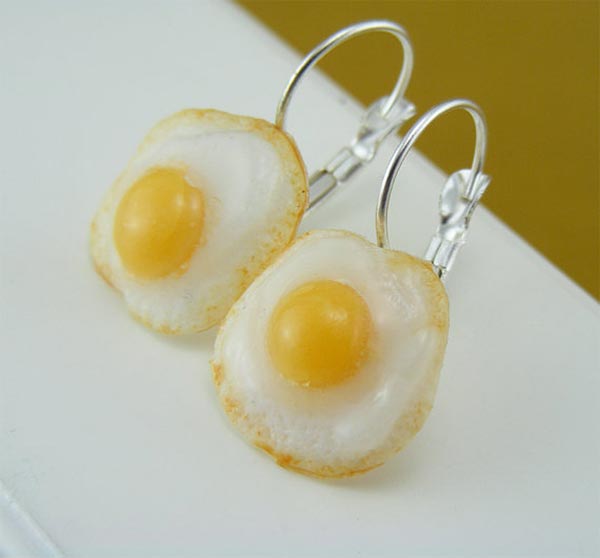 2. Peanut Butter Jelly Sandwich – Studs / Post Earrings
This listing is for a pair of open-faced peanut butter jelly sandwiches on wheat bread.
Each bread slice is 12mm tall (half an inch) and mounted on brass studs.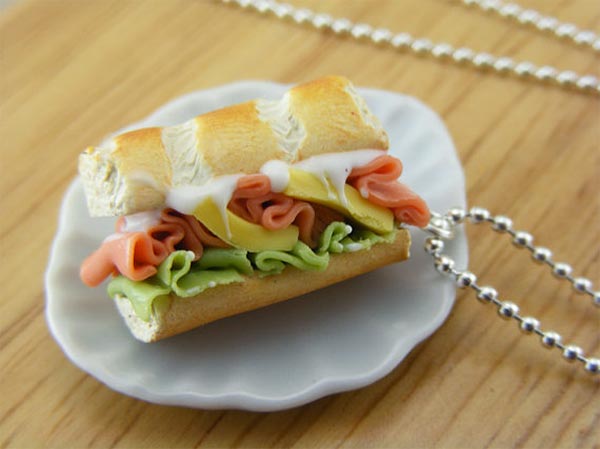 3. Ham and Cheese Necklace
This miniature sandwich pendant features double layers of mayonnaise, fresh lettuce, cheese and sliced ham between two crispy baguette bread. The baguette has an authentic and crisp looking, it is a great accessory for sundays breakfast or lunch breaks at work.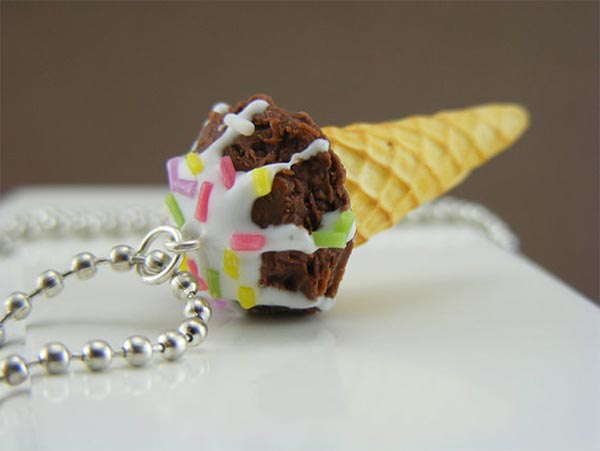 4. Chocolate Chips Cookies – Studs / Post Earrings
Two freshly baked chocolate chip cookies mounted on metal studs. Those tiny chewy treats were handcrafted out of polymer clay and measures 14mm (9/16 inches) in diameter.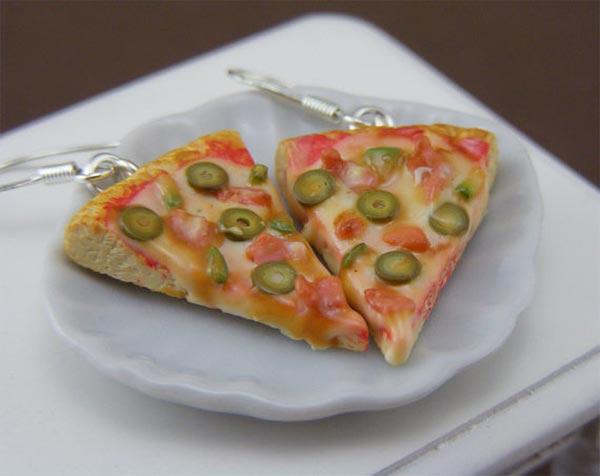 5. Avocado Earrings
The miniature avocados were made by hand, from polymer clay. Each avocado measures 13/16 inch (21mm) in length. They dangle from sterling silver ear wires.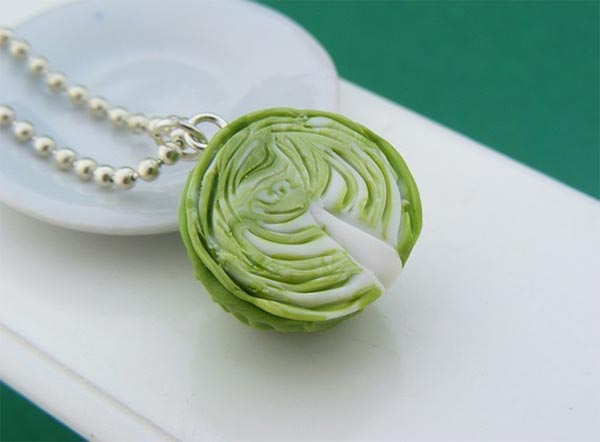 6. Girl Scout Cookies Necklace
A Samoa is a vanilla cookie coated in caramel, sprinkled with toasted coconut and laced with chocolate stripes. Thin Mint cookie is a peppermint wafer covered with a smooth chocolaty coating.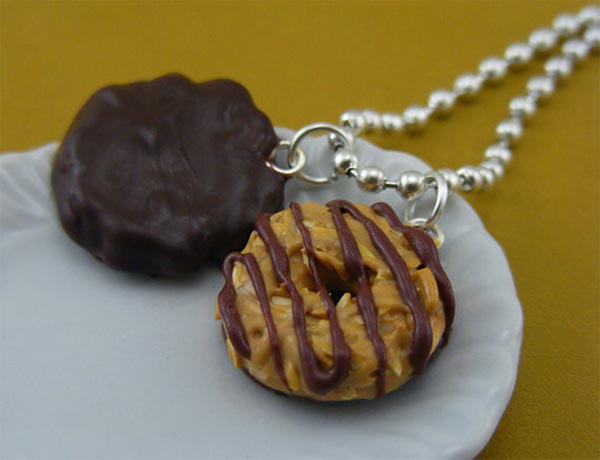 7. Ice Cream Sandwich Earrings
These lovely ice cream sandwiches feature two yummy and moistly wafers that keep vanilla cream together. Each of these frozen treats is 6/8 inch (20mm) tall by 3/8 inch (10mm) across. They dangle from sterling silver ear wires.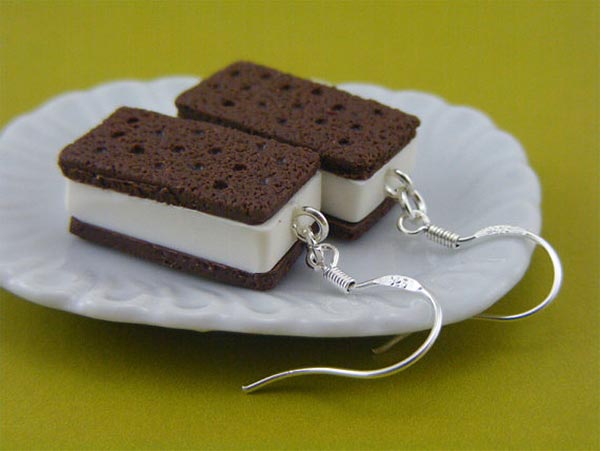 8. Chocolate Ice Cream Necklace
The sweet ice cream cone filled with creamy chocolate, topped with rich vanilla sauce and multicolored sprinkles.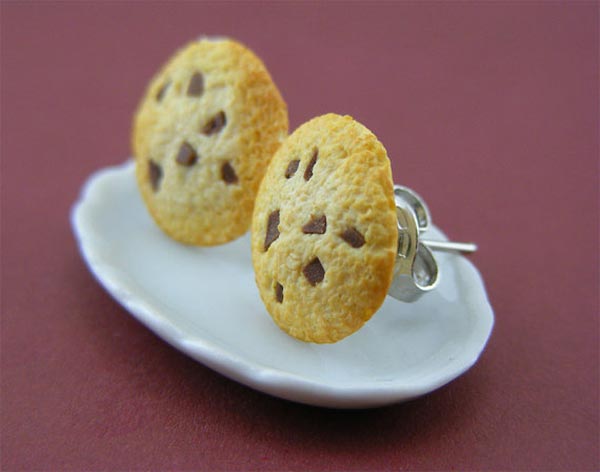 9. Bacon Pizza Earrings
Besides the melting mozzarella, this supreme pair of pizza slices topped with smoky bacon and green olives, with a wonderful crust!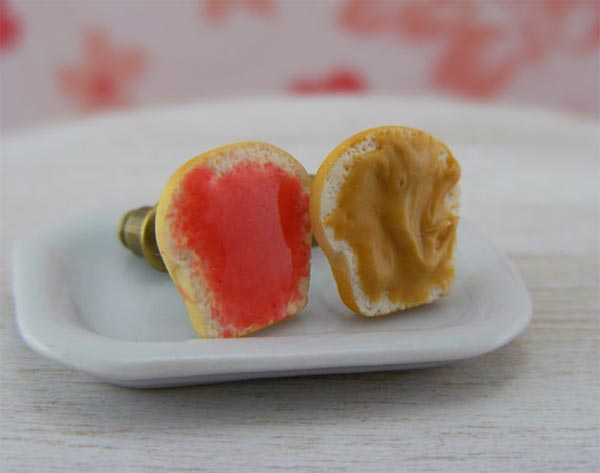 10. Cabbage Necklace
The tiny and leafy cabbage is cut in half and measures 6/8 inch (19mm) in diameter and comes with 24 inches of silver-toned necklcae. This unique piece of veggie will ship in nice gift box, ready for gift giving.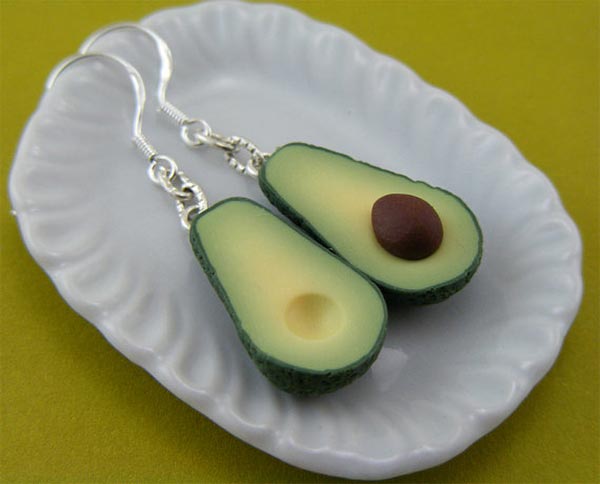 11. Banana Earrings
The wonderful pair of banana earrings features two 'ready to peel' bananas. These little bananas measure 7/8 inch (23mm) in length and dangle from sterling silver ear wires.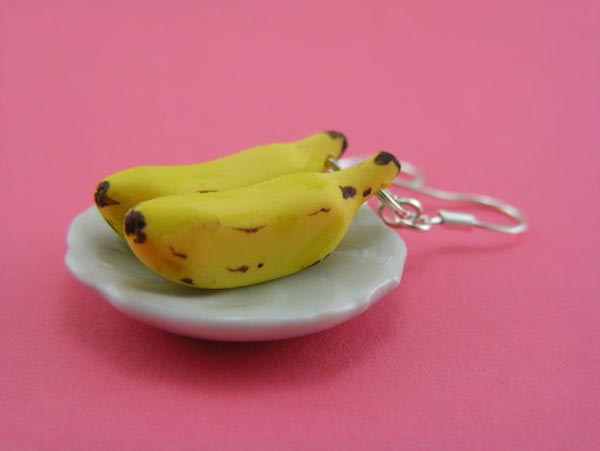 12. Coffee& Pastry Necklace
This necklace combines two favorites: A cup of coffee and freshly baked croissant.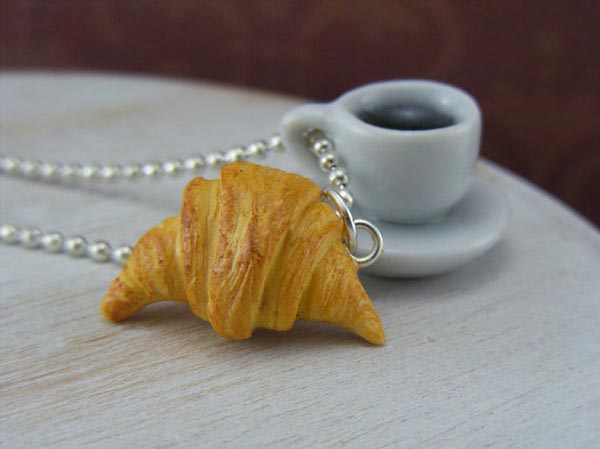 More Stuff For Your Inspiration:
Related posts