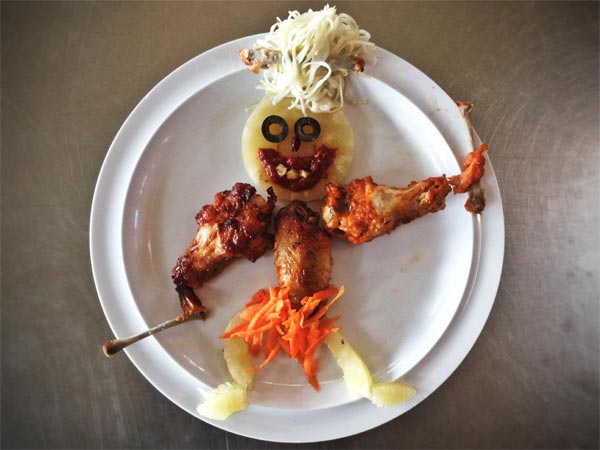 Student, social media marketer and part time photographer Maurice Etoile from Germany creates interesting shapes from food and photograph it. He named his series of photos "Mensa Battle"
and also created a fan page on Facebook where everyone can take part in this food battle and showcase his food artwork.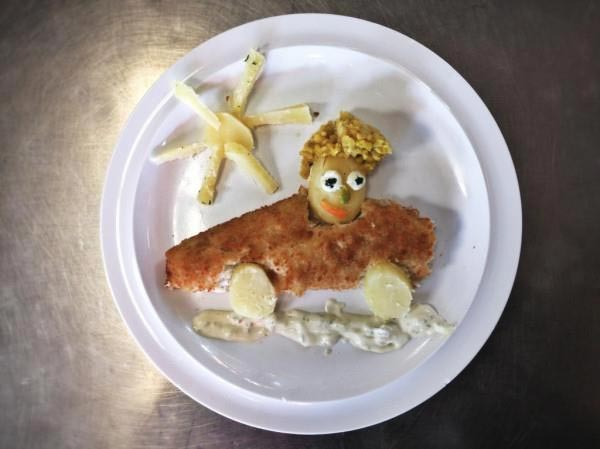 I got in touch with him and asked few questions regarding his artwork.
1. From what age you started playing with foods?
I started when I was a child I guess. Mensa Battle started February 3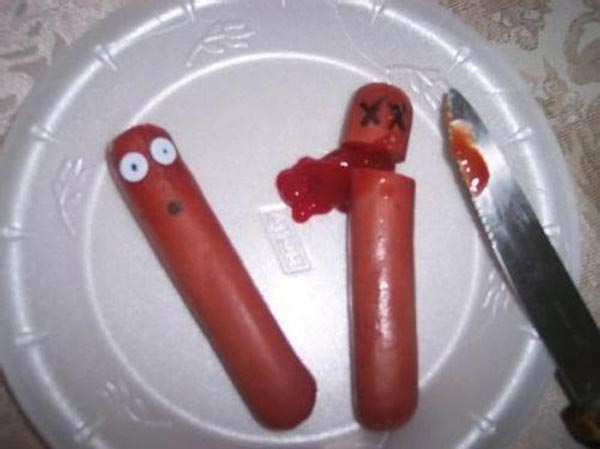 How did you get motivation that you started playing with food?
It started as a stupid idea with a friend. We started sending out images of our food. Just to show it of. I started decorating my food to get more likes then his images. People really started to like it, so I "sourced it out" onto a Facebbok Fanpage in February.
Now it's actually an official Battle where everybody can take part. It is getting a bit bigger these days. We got some coverage of local media and an interview with a German. So it might become national now. We really hope to motivate more people to take part!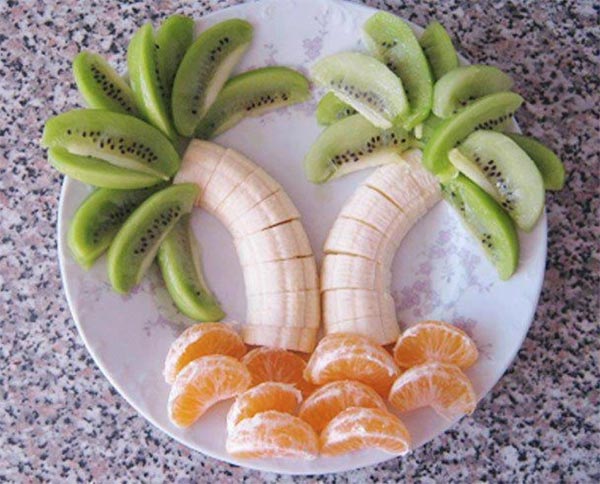 Which food item you enjoy most when making any shape from it?
I love it all. I really love food! That's why I do this. It's like an "homage" to food. Also I never waste anything. Sometimes my meal is a bit cold, but I'd never only play with food and throw it away. So what do I enjoy most? May Olives. They make great eyes.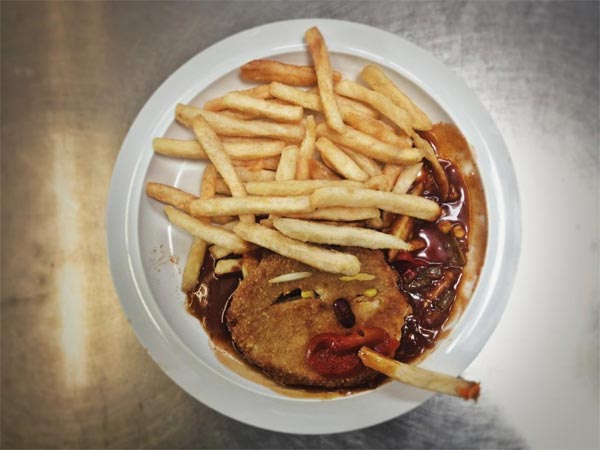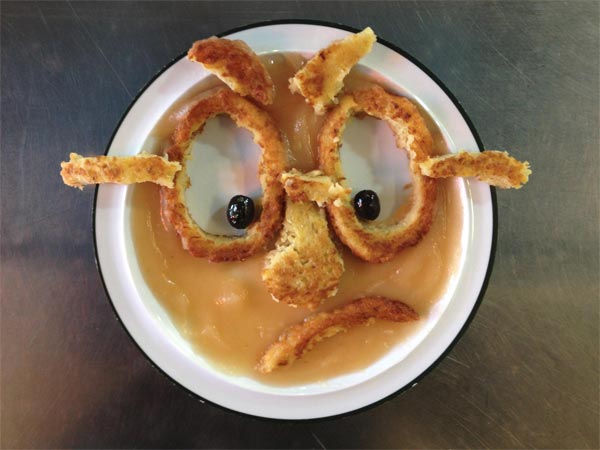 4. What is your favorite picture?
I like this Hulaback (below picture) a lot these days. She is so positive .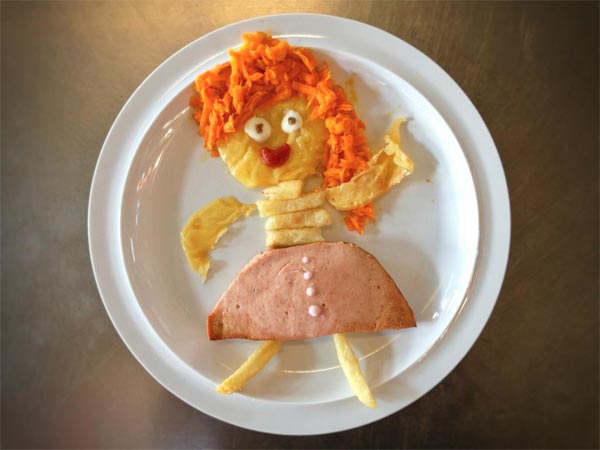 More Stuff For Your Inspiration:
Related posts