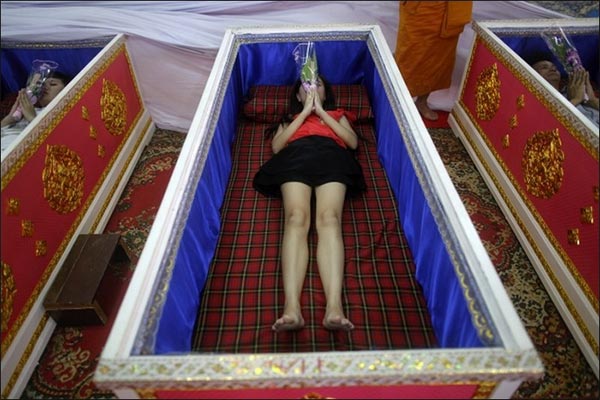 Woman lying in coffin to cleanse her soul from bad lucks.
Buddhist temple, Wat Proman, in Bangkok – Thailand is offering a deeply bizarre ritual of lying in the coffins for a few minutes while the monks chant some prayers – and then rise from the coffins believing that they are cleansed of their past and ready for a new life. The whole process takes a minute and a half.
A cardboard sign warns visitors not to stand behind the coffins, where bad karma sucked from the "dying" devotees may still be hovering. This temple has been offering its unusual daily resurrection service for more than three years and its popularity is seems to be ever growing.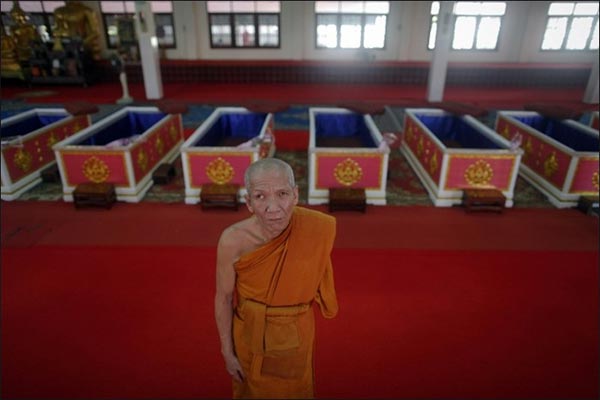 Monk standing with 9 pink coffins use to perform die and re-birth ritual.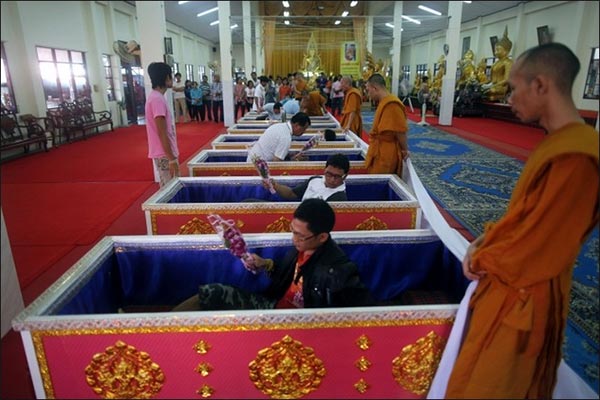 Devotees preparing to experience the death and re-birth of their souls in coffins.

"First we pray for the 'dead,' to wash away the bad things. They will go away when the monk draws a sheet over the coffin," said Rin Manaboom, a monk at the temple who conducts the ceremonies.
"The monk will turn the sheet over and pull it back, like pulling the good things back in. First we push the bad luck away, then we put the good things in."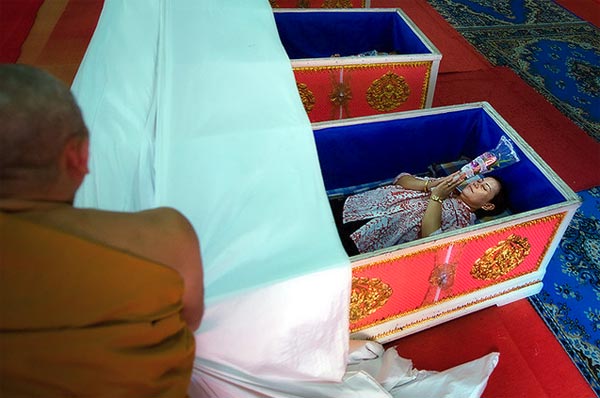 Monk covering the coffin with the sheet.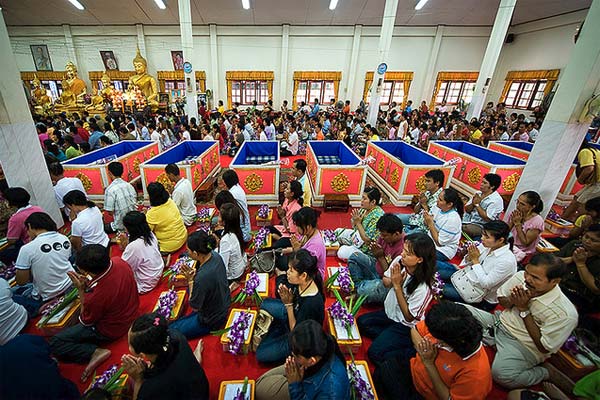 Worshipping at Wat Proman temple in Thailand.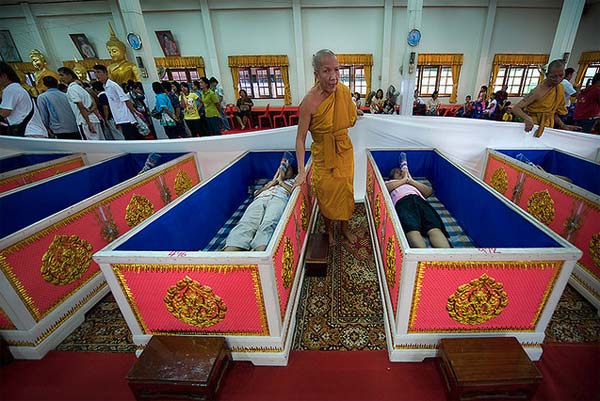 Getting ready: The whole process takes a minute and a half.

(via: nytimes | Flickr | Funstuffcafe)
More Stuff For Your Inspiration:
Related posts